George Osborne's Project Fear Proved Wrong Again: Nigel Farage
14 August 2018, 20:27
George Osborne's dire warnings on Brexit have been proved wrong again today, says Nigel Farage.
UK unemployment has fallen to its lowest level for more than 40 years, according to the Office for National Statistics (ONS).
Wages are up by 2.7% in the three months to June and there's been a rise in productivity.
The number of EU nationals working in Britain has also fallen in the same period.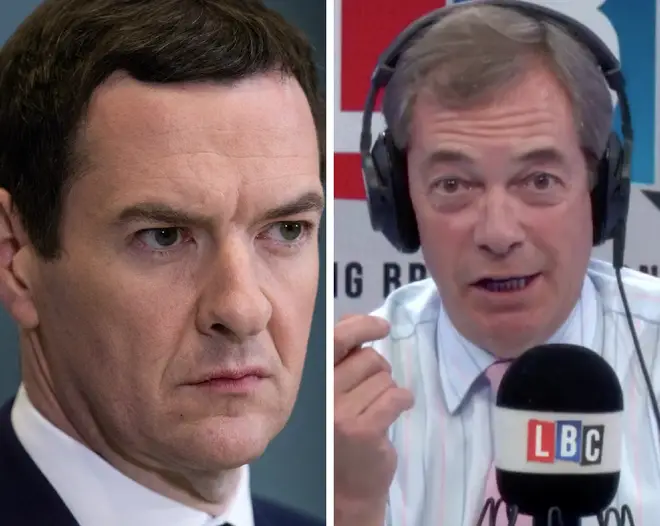 This comes despite the warnings made by the former chancellor before the EU referendum.
And Nigel wasn't going to let him forget it.
Speaking on LBC, he said: "George Osborne, remember him? That's right he was the chancellor for six years.
"He was the Chancellor of the Exchequer during the referendum campaign who told us that a vote to Leave would represent an immediate and profound shock to our economy."
After reeling off the stats, the LBC presenter finished: "More people in work and those that are are earning more money and still on Brexit all we have here is a constant diet of negativity."
Watch his take down of Mr Osborne in full above.