Investigation Into George Soros' Political Influence Needed, Says Nigel Farage
8 February 2018, 20:31 | Updated: 9 February 2018, 06:50
An investigation into the political influence of billionaire magnate George Soros is needed, Nigel Farage says.
The LBC presenter was quick to point out he was not accusing Mr Soros of carrying out any illegal activity.
But, he said a closer look was needed to see how much Open Society, the foundation founded by Mr Soros, had "attempted to change the political climate" across the entire Western world.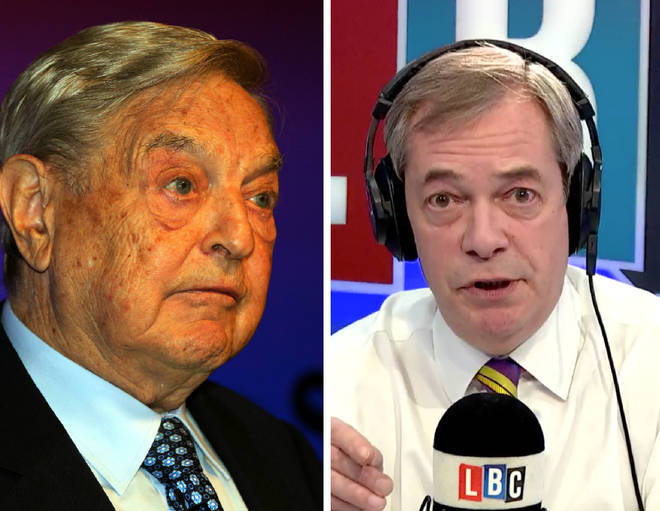 It's after it was revealed the 87-year-old Hungarian-American investor had donated £400,000 to the pro-EU campaign group Best for Britain.
Giving his take, Nigel said: "I accept… that wealthy people and corporations on either side of an argument are fully entitled within our democratic system to put money into back their point of view, their passion, maybe even their business interest.
"The argument folks I'm making is that all the Russian conspiracy stuff has come to nowt despite investigations, questions in parliament and all of it.
"I'm saying if there's an investigation needed, it was the extent to which George Soros' Open Society has attempted to change the political climate, not just in Britain, but entire the Western world.
"That's the investigation we need".