Labour Supporter Vows To "Burn Membership" Over Party's Mixed Brexit Stance
18 December 2017, 20:19
A fuming Labour supporter and keen Brexiteer has told Nigel Farage he will "burn" his membership card over the party's mixed stance on leaving the EU.
Today Labour's Barry Sheerman suggested the Prime Minister sack Foreign Secretary Boris Johnson for suggesting the UK risks becoming a "vassal state".
It comes after a weekend of mixed messages from the party on the issue of Brexit.
The shadow home secretary Diane Abbott claimed Labour would not support a second referendum, despite previously suggesting she would.
Moments later, the deputy leader, Tom Watson, said the party couldn't rule out another vote on Brexit.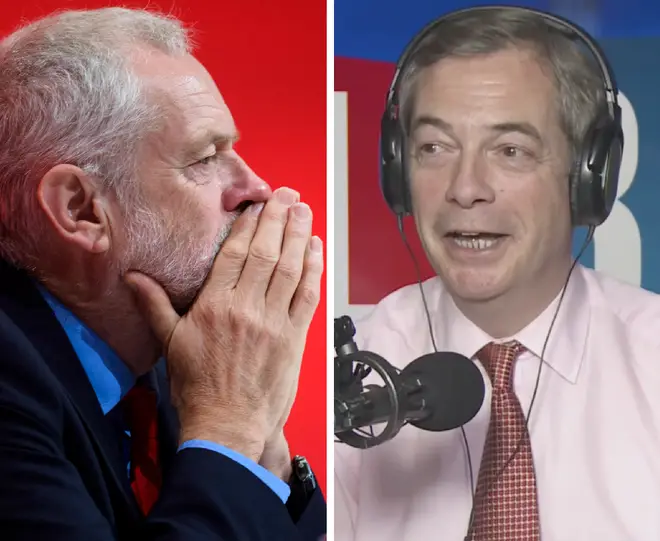 The confusion had left James from Battersea, usually a Labour backer, outraged.
Speaking to Nigel, who was live from Washington DC, he'd now be cancelling his party membership.
The caller fumed: "I am sick to the back teeth of them telling me what I should be voting for."
"I'm going to be burning my card today so the Battersea MP, let me tell you now, you with the rest of those treacherous demons, I am no longer voting Labour.
"I will not vote and if it means voting Tory I will vote Tory.
"I want out, I'm sick and tired them telling me I did not know what I was voting for."