LBC Listener Terminates Call To Nigel Farage After Trump Row
22 August 2018, 20:27
A listener cut short her call to LBC after clashing with Nigel Farage over Donald Trump before turning her attention to Brexit.
Janet was clearly unhappy with some of the LBC presenter's comments about the current storm surrounding the US President.
"You're misleading people and it makes me very cross," she said.
"I also feel you're misleading people over the EU!"
But, tonight was a Brexit-free zone on programme, and Nigel wanted to make that clear to his caller.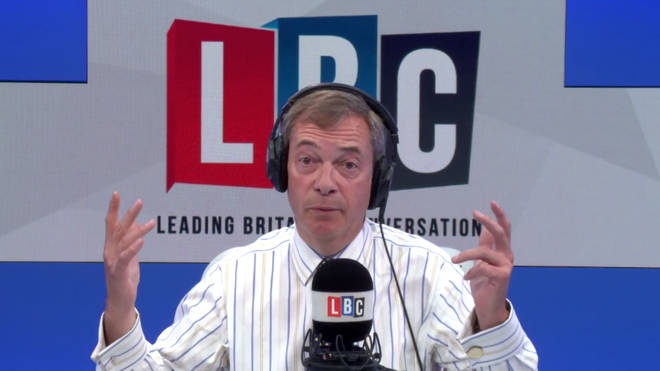 As Janet repeatedly tried to continue her point, Nigel hit back: "We can't have this, we are talking about Trump.
"I'm sometimes accused [of debating Brexit too much] - this is a Brexit-free zone tonight."
Janet, however, had other ideas as she politely hung-up the phone.
Ending the segment, Nigel quipped: "You can't win them all."
Meanwhile, President Trump insists he only found out about hush money his former lawyer gave to two women after it had happened.
Michael Cohen could be jailed after admitting handling the payments to an adult film actress and a model in the run-up to the 2016 election.
Mr Trump has accused Mr Cohen of making up "stories in order to get a deal" from federal prosecutors.