London Cop Describes Life On Frontline Of Knife Crime Epidemic
5 November 2018, 19:40 | Updated: 5 November 2018, 19:46
Tougher sentences must be brought in to end London's knife epidemic, a serving Met Police officer has told LBC.
On Monday Sadiq Khan said it could take a "generation" to solve the capital's violent crime problem.
The Mayor of London warned even primary school children were now carrying weapons because they think it gives them "a sense of belonging, joining a criminal gang".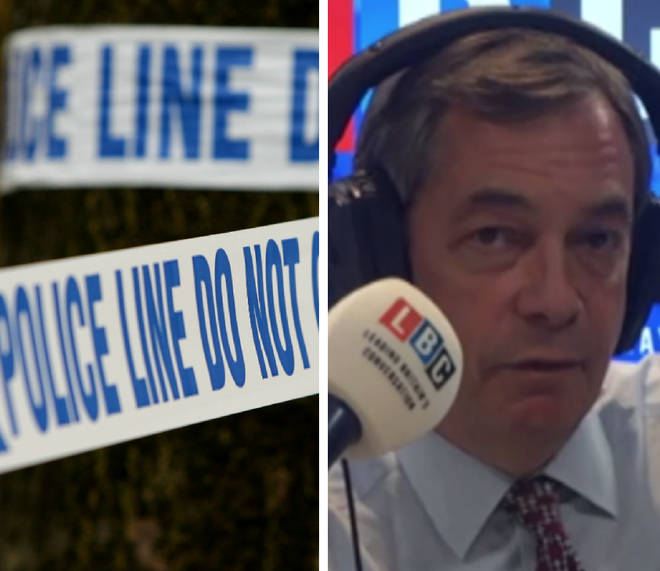 - London Crime: Extra Police Deployed After Four Murders In Five Days
It follows four murders in London in five days, taking the capital's death toll to 118 in 2018.
Tony, who is a Met Police officer, told Nigel Farage offenders are no longer being deterred from carrying a knife.
"When I arrest someone for having what we call a zombie knife or machete and I put them in front of a magistrate with all the evidence [they get a warning]," he said.
"People that I deal with everyday know they're going to get a slap on the wrist."
Asked whether tougher sentences would act as a deterrent, Tony replied: "100 per cent".
Watch the call above to hear more, including what Tony thinks of stop and search.