Nigel Farage Accuses "Dishonest" David Miliband Of Trying To Thwart Brexit Victory
14 May 2018, 20:12
Nigel Farage has accused a new cross-party group against a so-called hard Brexit of "trying to take away the victory" from Brits who voted to leave the EU.
Ex-Labour foreign secretary David ex-Labour Miliband warned of economic chaos if Britain left the EU's Single Market and Customs Union.
He was speaking alongside former deputy PM Sir Nick Clegg and former Tory education secretary Nicky Morgan.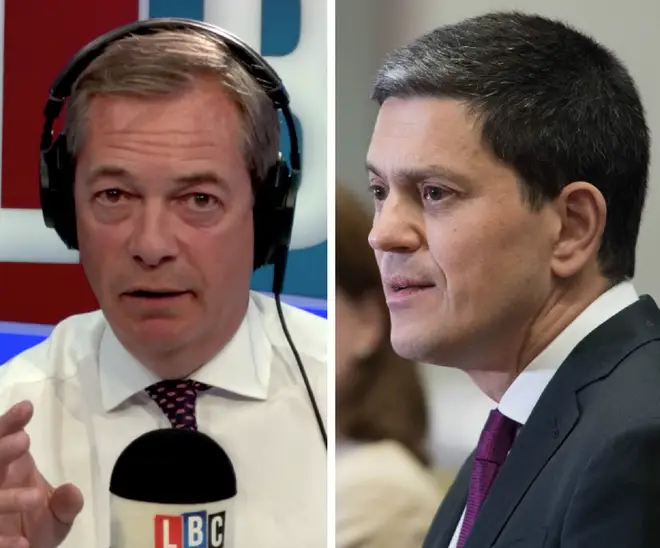 But Nigel was left less than impressed with this latest Brexit intervention.
Speaking on his LBC show, he said: "Miliband is back and he's telling us that if we were to leave the Customs Union and the Single Market it would be an economic catastrophe.
"He now defines a hard Brexit as anything that is not full regulatory alignment with the European Union - that is a completely dishonest interpretation of the Brexit result.
"He, along with Sir Nick Clegg and Nicky Morgan are trying their absolute best to basically take away from the British people the victory they won in Brexit."