Nigel Farage Attacks Juncker's Speech: "They Want Power, Power, Power"
12 September 2018, 10:29
Nigel Farage accused Jean-Claude Juncker of being "away with the fairies" and accused the EU of trying to grab more and more power.
The LBC presenter was giving his reaction to Juncker's State of the EU speech in the European Parliament in Strasbourg this morning.
And while he laid into the direction the EU is going, he was actually pretty positive on the likelihood of a Brexit deal.
Speaking to LBC, he said: "On Brexit, actually he was reasonably positive.
"He's saying what a lot of them are now saying, let's just have a trade deal. You voted to leave, you can't stay part of a single market, all of which makes me wonder why Mrs May wants to opt back into things.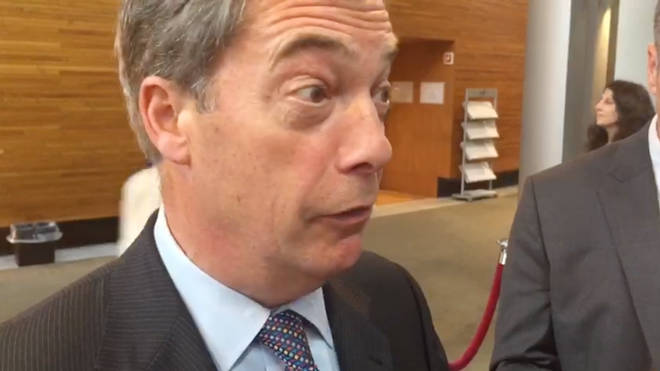 "I do actually think in some ways, if we have the right kind of British leadership, if they know we'reprepared to leave on WTO rules, but would like to have a Canada+ style trade deal, for the first time in this process, actually I think they want to do it.
"And I think the pressure on Juncker and others from German and French businesses is massive to get something done.
"So I think from a British perspective, quite positive.
"From an EU perspective, they're away with the fairies. I mean they want to build their Euro state, regardless whether people want it or not."