Nigel Farage: Britain Needs A Prime Minister Who Truly Believes In Brexit
12 June 2017, 20:15 | Updated: 12 June 2017, 20:17
Britain needs a Prime Minister who truly believes in Brexit and that person is not Theresa May, Nigel Farage has said in a scathing assessment.
The LBC presenter was broadcasting his nightly show from Strasbourg when he said it was now "impossible" for Mrs May to remain in her job.
There has been doubt cast on whether the Prime Minister's plan for a so-called "hard Brexit" will now be achievable after losing her majority last week.
As somebody who has spent his career campaigning for Britain to leave the EU, Nigel said Brexit had now got a "whole lot harder".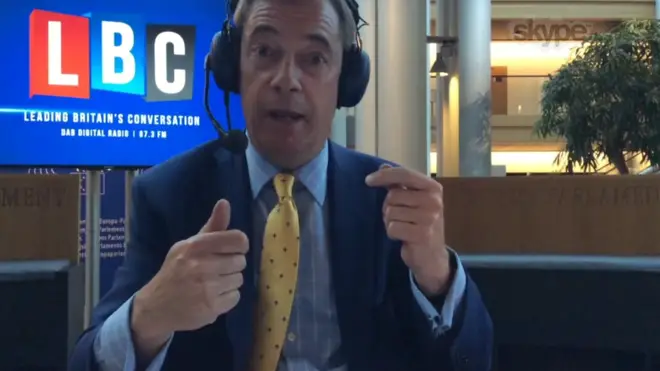 "What Mrs May has done is put [Brexit] in peril and to cast doubt about much of the British economy.
"She must go… We need a Prime Minister who actually believes in Brexit.
"If the will of the people to get back control of our lives and our borders is betrayed you may well see a democratic rebellion the likes of what he haven't seen in modern times."
Watch the video above and see if you agree with Nigel.