Nigel Farage Reveals His General Election Result Prediction
7 June 2017, 20:03 | Updated: 7 June 2017, 20:26
We're just hours away until the polls open for the general election and Nigel Farage has predicted what he believes the result will be.
Opinion polls have been split on what outcome Britain will wake up to on Friday morning - some suggest a Tory victory, others a Hung Parliament.
But despite there being no clear indicator of the result, Nigel decided on his LBC show to throw his two pennies' worth in.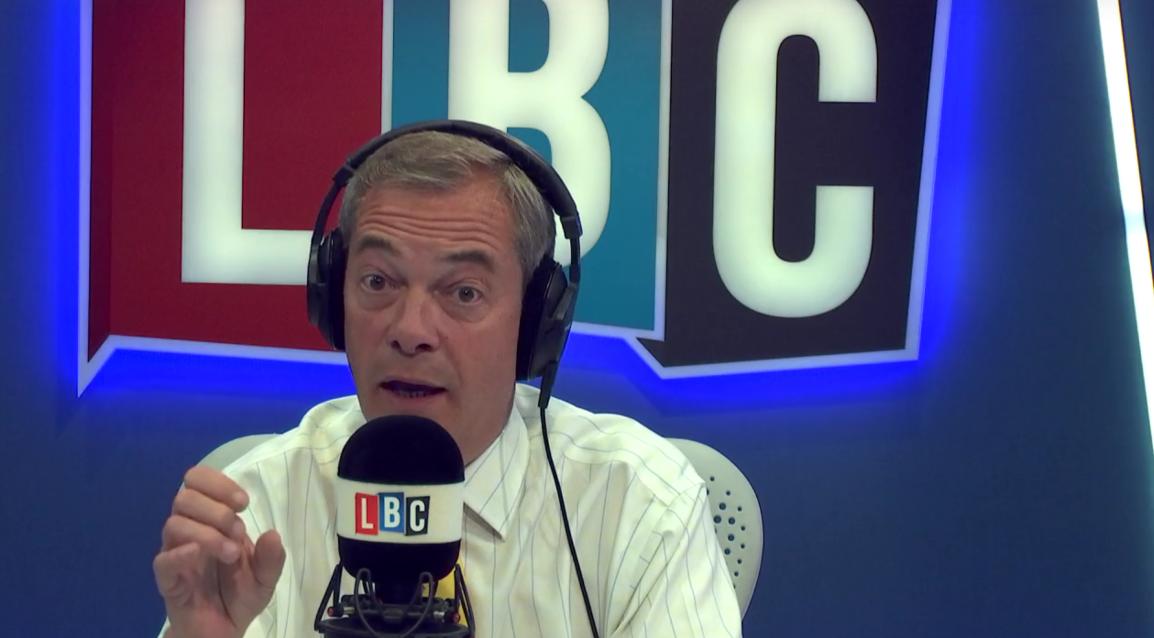 "What I'm about to say is not an attempt in any way to influence your vote," Nigel stated before he revealed his prediction.

"Yes I do understand over a million people have signed up to the register and I do understand a lot of those appear to be students.

"My feeling is, that where Corbyn is doing well is in areas where Labour is already going to win and I think the Conservative vote will surprise people."

So, what sort of majority does Nigel think Theresa May will be able to secure?

"65 seats," he confidently said.
Watch Nigel's prediction in full above and let him know whether you agree or not.