Nigel Farage Slams Government For "Selling Out" Over Brexit Bill
28 November 2017, 20:29 | Updated: 28 November 2017, 21:44
Nigel Farage has accused the British government of a "sell-out" after reports an agreement had been reached on the so-called Brexit divorce bill.
Britain has agreed in principle to pay about £45bn in a bid to move talks with Brussels onto trade, the Telegraph reported.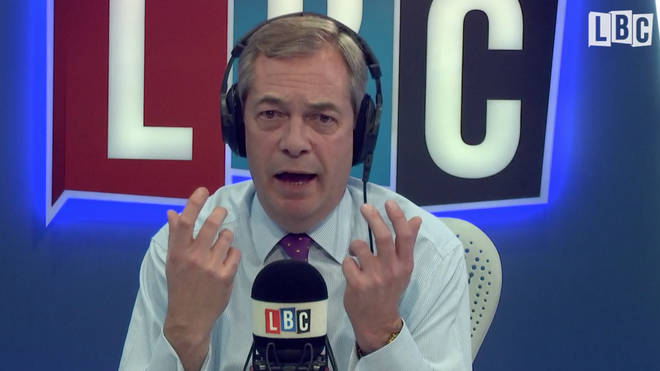 - Deal-In-Principle Agreed On Brexit Divorce Bill, Journalist Tells LBC
Reacting to the news on his LBC show, Nigel described the revelation as "very frustrating" and a sign of "weakness" from the government.
"At this stage there's no guarantee of anything in return," he thundered.
"I wonder which of you out there, who of you listening to this show would offer a big sum of money without knowing whether you are going to get anything in return for it?
"Preying on the goodwill of somebody else and so far I have to say in my opinion they haven't showed much goodwill.
"This is weakness by the British government it's a sell-out and it's also a reluctance, they were never ever going to walk away from this negotiating table and yet they could have done."