Nigel Farage Hammers Sadiq Khan For Allowing "Trump Baby" Blimp To Be Flown
5 July 2018, 20:30
Nigel Farage has laid into Sadiq Khan for allowing an inflatable "Trump baby" blimp to fly in London during the US President's visit next week.
The six-metre balloon will be flown in Parliament Square Gardens between 9:30am and 11:30am on Friday 13th July.
It coincides with Mr Trump's visit to the UK and a "Stop Trump" march in central London.
A spokesperson for the Mayor of London said: "The Mayor supports the right to peaceful protest and understands that this can take many different forms".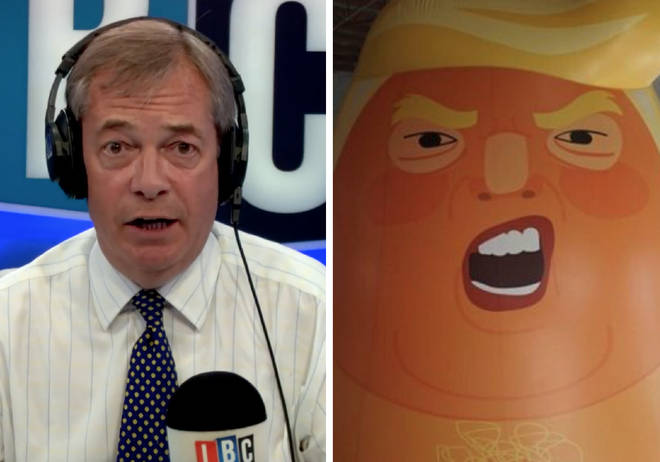 But, Nigel had a question: "Would you have allowed this to happen if it was of Obama?"
He fumed: "Sadiq, you might not like Mr Trump, you might not like his style, you might find him very confrontational and you didn't like the so-called Muslim ban.
"But Sadiq where were you when President Obama introduced a total ban on refugees coming from seven predominantly Muslim countries?
"I didn't hear the howls of outrage, I didn't see the protests in the streets of London back in 2016.
"I think to have allowed this blimp, it's a step too far."