Nigel Farage In Blazing Row With Caller Over Brexit "Untruths"
19 March 2018, 20:36
Nigel Farage became embroiled in a tense row when this caller accused him of telling "untruthful messages" about Brexit.
The LBC presenter's sparky encounter began after the UK and EU agreed on a Brexit transition deal on Monday.
The UK secured a key concession from Brussels by winning the right to sign trade deals with non-EU countries.
But, Britain gave ground on free movement and fishing quota rules during the period which will end in December 2020.
Giving his verdict, Adrian said to Nigel: "You're having to come to terms with two concepts you've never had to deal with before.
"One is the exercise of power, which you've never had.
"The other one is reality, which is giving people the truthful message - which you never have."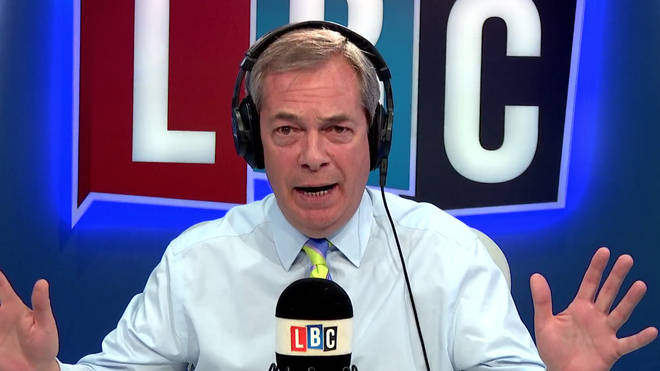 He added: "All these promises you made in the referendum 'we don't have to pay anything to leave' - you were wrong!"
At this point Nigel just had to take the caller to task.
"We don't have to pay anything to leave," the former Ukip leader thundered.
"We're not hostages, we haven't got to pay them a penny, the fact our Prime Minister has agreed to is a separate issue."
Watch the clash in full above.