Nigel Farage: Irish PM Is Trying To Make Brexit As Difficult As Possible
17 January 2018, 12:29
Nigel Farage accused Irish Taoiseach of being part of a group trying to make Brexit as difficult as possible.
Leo Varadkar addressed the European Parliament in Strasbourg this morning and Nigel accused him of putting his love of the EU ahead of his voters.
Speaking exclusively to LBC following the speech, Nigel said: "He believes in the European project so much, that actually, rather than arguing that Ireland desperately needs a free trade deal with the United Kingdom, particularly on agriculture, he's prepared to put his devotion to the European project above that, above the interest of Irish farmers and other businesses.
"I just get the feeling that, whether it's the Good Friday Agreement, whether it's the border or whether it's trade, he is part of an attempt by this place to make Brexit as difficult as possible.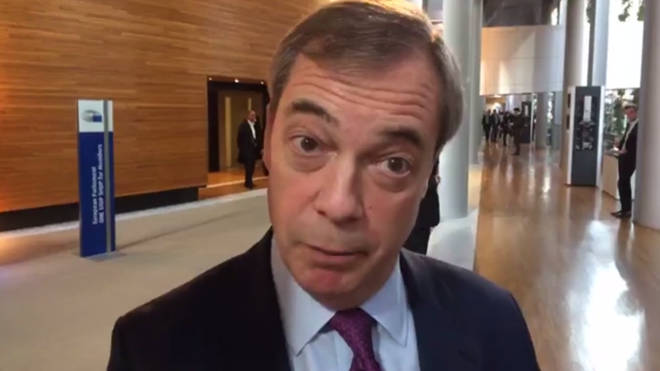 "And that of course plays into the hands of the Cleggs and the Blairs and the Soubrys and the Chuka Umunnas who are desperate for an exit for Brexit. They're desperate for a second referendum.
"I fear there is a level of collusion now between the British establishment and people here, including the Irish Taoiseach to try to delay Brexit.