Nigel Farage: Make Brexit Day A Bank Holiday
23 April 2018, 20:26
The day Britain voted to leave the European Union ought to be made a national holiday, Nigel Farage has said.
Jeremy Corbyn is promising four extra public holidays if his party wins the next election.
The Labour leader says St George's Day, St David's Day, St Patrick's Day and St Andrew's Day would become UK-wide bank holidays.
Nigel has always been a passionate campaigner for making St George's Day a bank holiday - but now he's going to put his efforts into something else.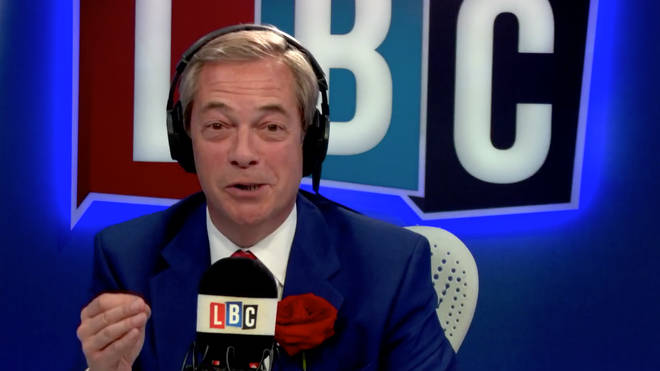 Speaking on his LBC show, the ex-Ukip leader said: "I used to campaign for a national holiday on St George's Day but I tonight I'm going to drop that.
"I think we should have a national holiday on the 23rd of June which is Brexit Day and we can celebrate that in all four corners of the United Kingdom."
Watch above and see if you agree with Nigel Farage.