"Leave My Wife And Children Alone": Nigel Farage's Personal Plea To Media
6 February 2017, 21:14 | Updated: 7 February 2017, 06:55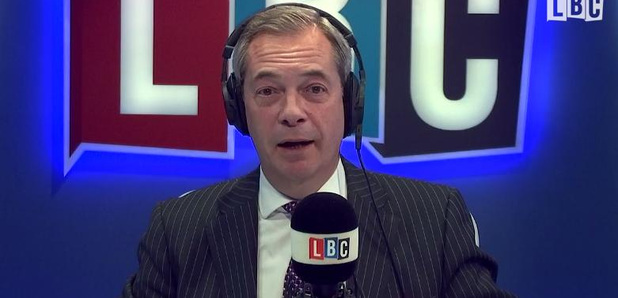 The 52-year-old former UKIP leader makes an impassioned request to the public and the wider media to leave his family be.
"And can I just add a personal comment: Some of you will have seen press coverage over the last few days and no doubt there'll be more of it, about a few personal difficulties that I've had with my marriage and my family and my relationships.
"All of us in our lives go through ups and downs and I regret the down that I'm in at the moment.
"But I make this plea, particularly to the media, please leave my wife and children alone - don't hassle them, don't intimidate them. They don't deserve it and it's simply not fair."