Nigel Farage Pinpoints The Real Problem With Modern-Day Politics
13 June 2017, 20:20 | Updated: 13 June 2017, 20:49
Nigel Farage has accurately pinpointed the true reason why so many voters no longer trust career politicians.
The former Ukip leader was speaking as the Conservatives look set to drop key manifesto pledges in a bid to nail a deal with the DUP.
There's also now confusion over Labour's stance on leaving the EU.
Despite the party's election pledge to remove Britain from the single market, the shadow Brexit secretary now suggests Britain could now stay in it.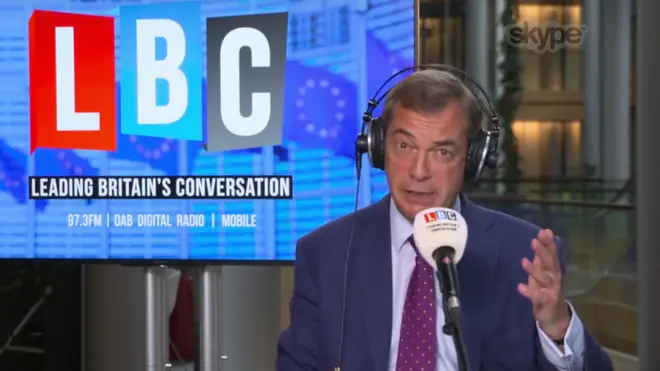 Speaking on his nightly LBC show from Strasbourg, Nigel questioned whether it's any wonder there's a trust issue when party's appear to be backtracking on manifesto promises just five days after an election.
He said: "I do think it is a big problem if politicians over promise in their manifestos, if they say things that they don't believe in their heart and soul.
"That is corrosive, it leads to a break down in trust."
Watch Nigel's rant in full above.