Nigel Farage On Article 50: A Clarification
20 July 2017, 20:07 | Updated: 21 July 2017, 13:14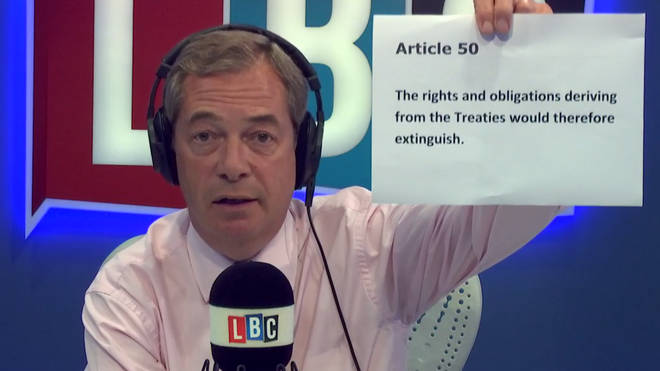 LBC can clarify that a comment made by Nigel Farage on his show last night is not accurate.
Nigel quoted a passage from what he said was in Article 50, which read: "The rights and obligations deriving from the Treaties would therefore extinguish".
However, we can clarify that this passage is not from Article 50, but from a briefing note sent to MEPs in February 2016 to help explain Article 50.
That briefing note contains a disclaimer, which reads: "The content of this document is the sole responsibility of the author and any opinions expressed therein do not necessarily represent the official position of the European Parliament."