Farage Rows With Caller Who Brands His Optimism Over Trump-Kim Summit "Ridiculous"
12 June 2018, 20:41 | Updated: 12 June 2018, 20:47
Nigel Farage found himself embroiled in a heated row with a caller who instantly dismissed his optimism over the historic Trump-Kim summit.
The US President met with Kim Jong Un in Singapore in a highly anticipated meeting that made headlines around the world.
The pair signed a joint letter committing to the denuclearisation of North Korea.
Nigel welcomed the monumental occasion, but his excitement at the prospect of the world becoming a safer place was dismissed as "ridiculous" by Linda.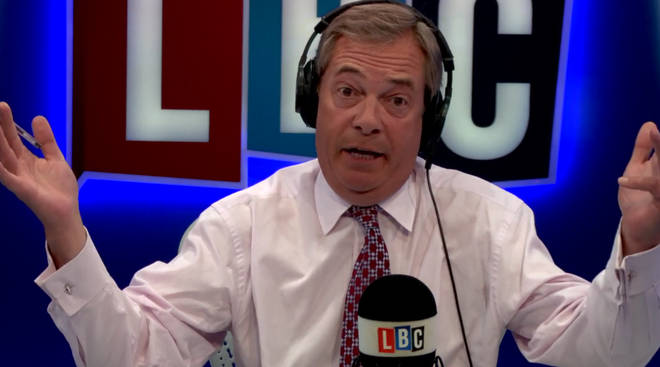 The caller from Liverpool said: "You were excited by a photo opportunity for Donald Trump and Kim Jong Un?"
"That's ridiculous… if you let me get a word in Nigel, I do find you quite entertaining I think you should be on the stage."
"All the presidents have had a choice to meet [Kim Jong Un] but they have refused."
As the call continued, Nigel tried his best to convince Linda to be more optimistic - but the caller kept talking over him.
This led the LBC presenter to say: "If you don't want to play that's fine, we'll move onto somebody else."
Watch the moment above.