Nigel Farage Demands BBC Staff Are Sacked Over "Biased" Debate Audience
31 May 2017, 21:19 | Updated: 1 June 2017, 07:02
Nigel Farage has demanded senior BBC executives are sacked from their jobs after tonight's TV election debate.
The outspoken politician claimed it was "obvious" that the studio audience at the Cambridge-based debate was filled with "paid-up Corbynistas".

He said it was "much worse" than when he took part in a similar debate as leader of Ukip back in the 2015 General Election - where he was also critical of the BBC's audience.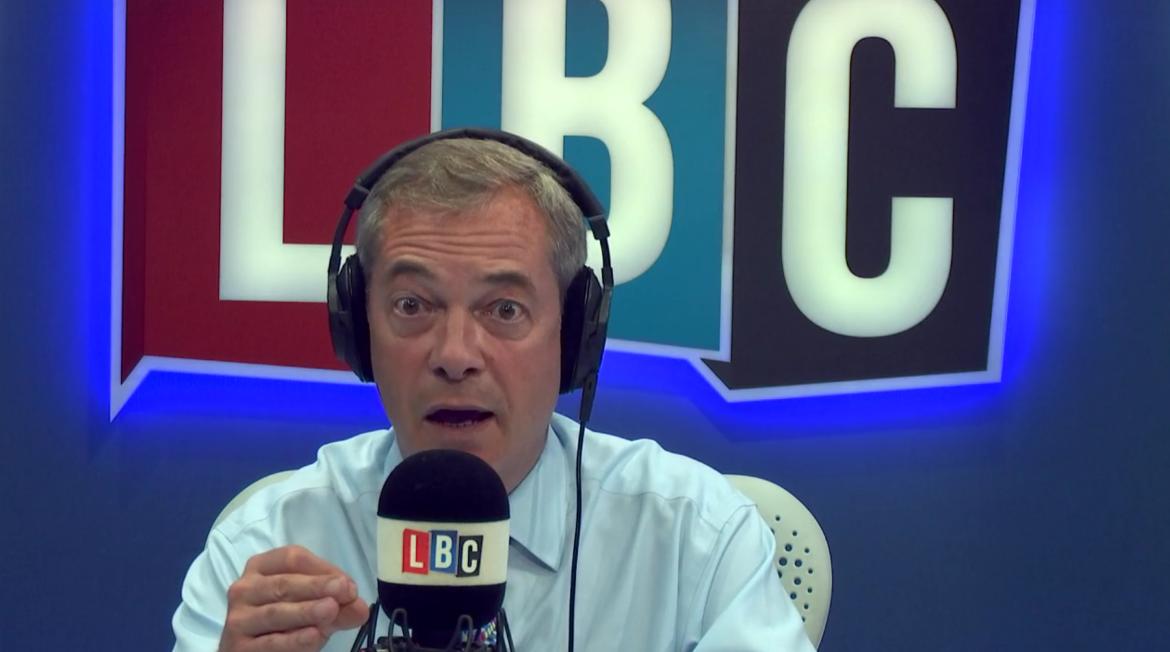 Speaking moments after the debate finished on his extended LBC show, Nigel fumed: "They were cheering [Corbyn] and that's fine, providing you have balance.

"They were voluble, they were impolite, they booed one party leader in particular, frankly there should be sackings of senior BBC executives quickly and in the longer term.

"Why on earth are we forced to pay nearly £150 a year when they have the main debate like this and produce that result?"

A number of social media users also criticised the "biased" audience.
No attempt. Y Corbyn to answer questions on how he will pay for his fantasy wish list. Usual lefty BBC audience

— Andrew Pierce (@toryboypierce) May 31, 2017
This is Déjà Vu. In 2015 I called out the BBC audience for being hard left wing. It's even worse this time. #BBCDebate

— Nigel Farage (@Nigel_Farage) May 31, 2017
I think YouGov based its poll on the BBC audience

— steve hawkes (@steve_hawkes) May 31, 2017

In response, the BBC News Press Team tweeted: "The BBC asked polling company ComRes to pick audience that is representative of the country demographically and politically."