Nigel Farage: Theresa May Did "Nothing" When I Was Attacked And Wrote To Her For Help
4 February 2018, 12:39
Nigel Farage has revealed Theresa May said "no" to his appeal for help several years ago after a series of attacks against him and his family.
Nigel Farage was speaking on his LBC Sunday show.
He said: "Living daily life was becoming dangerous and difficult."
So he decided to write to Theresa May, who was Home Secretary at the time.
Nigel said: "I wrote to Theresa May" and "outlined the incidents of violence and explained that with a full series of public events I was doing".
He added: "Could we please, please have some help of some kind?"
"And, guess what we got back from Theresa May?
"A letter saying no.
"She wouldn't help me in any way at all.
"Yet, when it happens to one of her own MPs, suddenly it's all a little bit different."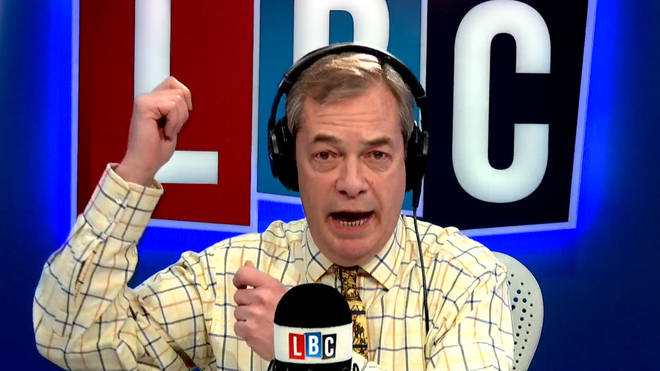 Nigel Farage outlined several events following an incident in Scotland in late 2012 when he realised he "couldn't go on with a list of public engagements without security".
He described the day a protestor assaulted him with a wooden banner, when his family was attacked in a pub and children ran away "terrified" and when his car was smashed by protestors.
Nigel was discussing intimidation and violence in public meetings.
He said there are laws in place which are not being acted on.
You can listen to his comments on the video at then top of the page or watch the entire programme here: