Nigel Farage's Killer Point To Those Criticising Fish Throwing Protest
21 March 2018, 20:32
Nigel Farage needed just a few seconds to destroy those criticising him for throwing back dead fish into the Thames during a Brexit protest on Wednesday.
The outspoken LBC presenter chucked dead haddock into the Thames to highlight the wastage British fishermen face each and every day.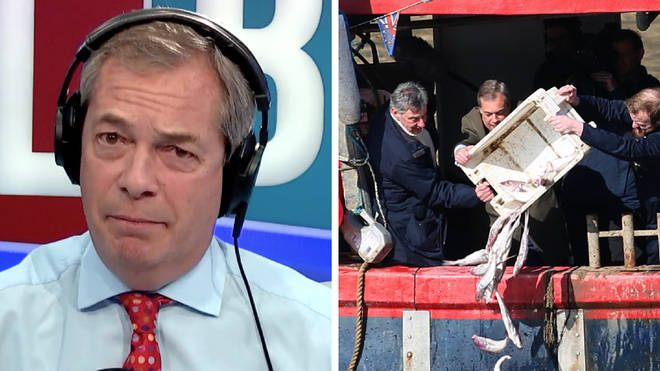 It's after the government announced the UK would not regain control of its fishing rules on Brexit day in March 2019.
His stunt has come under fire from environmental groups for being "damaging to the environment".
But, Nigel was quick to point on that their argument simply proves his point.
Watch the clip above to see why.