Nigel Farage's Instant Reaction To Priti Patel's Cabinet Resignation
8 November 2017, 19:55 | Updated: 8 November 2017, 20:05
Priti Patel has resigned as International Development Secretary and Nigel Farage has given his instant reaction.
In her resignation letter, Ms Patel apologised for her unauthorised meetings with Israeli politicians in August.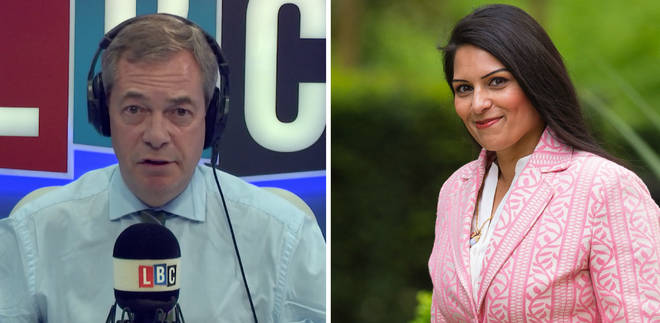 She said her actions "fell below the standards of transparency and openness that I have promoted and advocated".
As the news broke during his nightly LBC show, Nigel said: "I feel sorry for her on a personal level.
"But on a professional level it's pretty clear to me she didn't just act way outside the ministerial code.
"She actually got a herself involved in a series of meetings that could have involved potentially a change of government policy and didn't even take a witness with her to those meetings."
He continued: "I have to say that really is very, very naive, so ultimately I think she had to go.
"Personally I think that May should have sacked her if she wants to try and get some strength back in her leadership."
Watch Nigel's take in full in the video at the top of this page.