Furious Remainer Argues Vote Leave Won Through "Conning And Lying"
12 September 2018, 19:38
Nigel Farage received a call from a irate Remainer who argued Vote Leave won the 2016 referendum through "conning" and "lying".
During a debate on whether Theresa May should stay on as the leader of the Conservative party, Peter from Wimbledon, an ardent Remainer, phoned-in in to criticise Nigel's role in the referendum: "You guys (Vote Leave,) managed to win that vote by conning and lying to the public."
The LBC presenter countered: "What about the lies [European Union] told? They've been doing it for 50 years!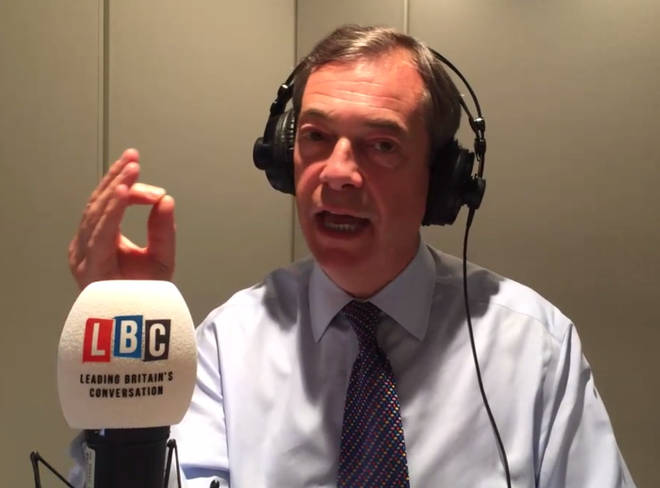 "This split has been going on for longer than I've been alive!"
Peter argued: "In my opinion Brexit is about damage limitation. If only you guys only had the guts to say 'you're going to be worse off,' you never talk about issues like the Irish border."
Nigel took issue with this responding: "There is no conflict with the Good Friday Agreement. Nobody mentioned it during the referendum at all.
"Peter, all I've ever told people is we are going to be independent, we are going to be free. We will be able to control our borders, choose our own relationships with the rest of the world. What's wrong with that?"
Peter replied: "We have everything you just listed. You put in people's minds that we are not sovrign. You know that we do control our borders. We control immigration!"