A Second Referendum Would Be The "George Soros Vote", Says Nigel Farage
21 August 2018, 20:36
Nigel Farage has described calls for a second referendum as more like a "George Soros vote" rather than a "people's vote".
The LBC presenter is fed up with what he described as a lack of leadership over the whole Brexit process.
It's after Jeremy Corbyn refused six times to say whether Britain would be better off after Brexit.
While Jeremy Hunt left Nigel less than impressed with his remarks in Washington on leaving the bloc.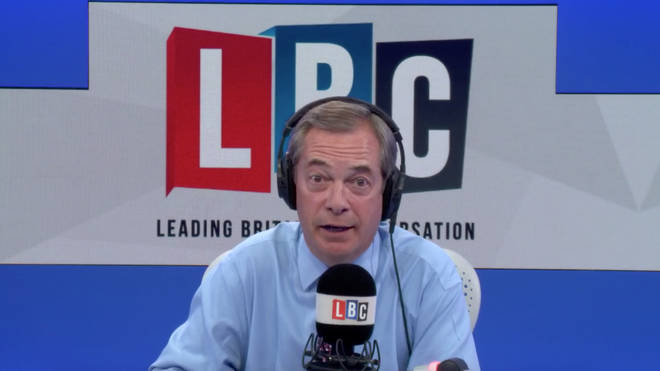 But, he strongly retorted one LBC listener's suggestion of trying halt the Brexit process altogether with another referendum.
He described the campaign for a new referendum as more like a vote for one of Remain's biggest backers.
Nigel boomed: "You can argue all you want for your People's Vote by the way, we had the people's vote.
"It's not the people's vote, it is the George Soros vote is how I would put it.
"The fact is Jason there is actually a big majority of the country who want us to leave, my view is they're just not getting leadership."
Watch above.