Serving Soldier Says Allowing Women On The Frontline Will "Cost Lives"
1 September 2017, 17:30
A serving soldier has told Nigel Farage allowing women to serve on the frontline will "cost lives".
John said that women "don't make good killers" after recalling his own personal experiences of war.
The LBC caller, who says that he has served in some of the worst places in the world with and without females, says that women on the front line will cost lives after the RAF opens close combat roles to women.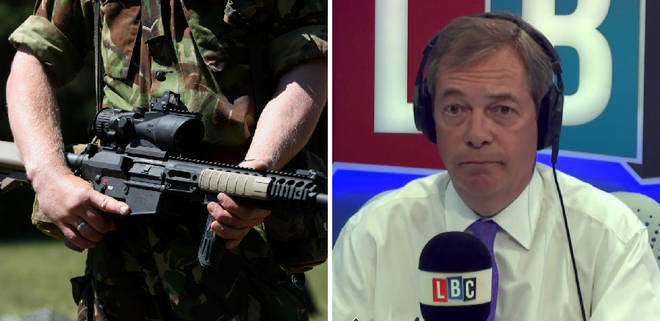 In combat, he says that women are always "queitly sent to the rear".
"Because they were paralysed with fear, because they are wetting themselves, because they were screaming for their mothers."
"Diversity is being rammed down the military's throat at the end of the government's hand and it's going to cost lives."
Watch Nigel's reaction above.