Nigel Farage Discusses Theresa May: Watch The Whole Thing
4 March 2018, 07:57 | Updated: 4 March 2018, 13:25
Nigel Farage is back on for his Sunday show on LBC - and you can watch it live.
With Donald Trump threatening a trade war with the UK and the EU, a very unpredictable Italian election and Tory in-fighting over Brexit, Nigel certainly has a lot to get his teeth into.
And of course, he wants to hear from you. Call 0345 6060973 to have your say.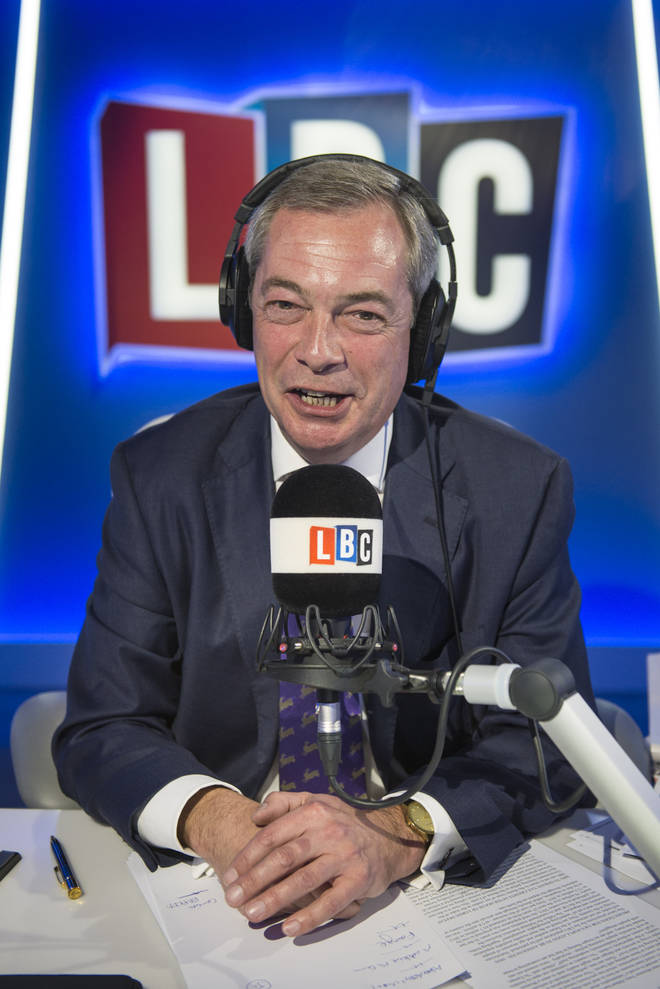 Don't forget, you can watch the whole thing live from 10am.