The Nigel Farage Show: Watch Live From 7pm
13 June 2017, 14:52 | Updated: 13 June 2017, 20:20
Nigel Farage takes your calls live from Strasbourg and you can watch him here live from 7pm.
The Nigel Farage Show: 13th June 2017
As Theresa May holds vital talks with DUP leader Arlene Foster in a bid to form a minority government, the LBC presenter wants to hear your views on the day's news.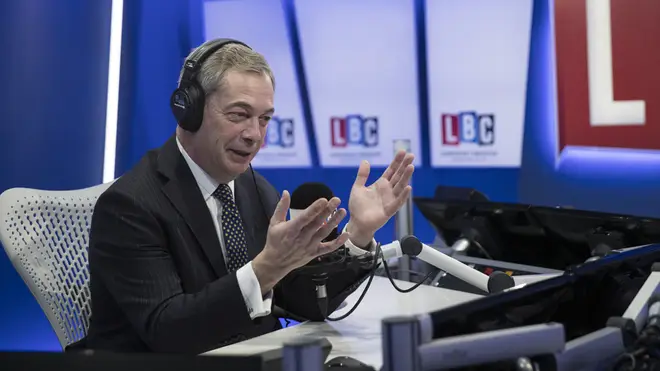 You can call Nigel on 0345 60 60 973, text on 84850, tweet @LBC using #FarageOnLBC, or email here.
The Nigel Farage Show, Mon-Thurs, 7-8pm.