Theresa May's Brexit Will Be Worse Than Chequers, And Today Proved It: Farage
3 October 2018, 19:49
Today Theresa May gave a big hint that she's about to concede even more on Brexit - and nobody appeared to notice, says Nigel Farage.
In her much talked about conference speech the Prime Minister spoke about the deal she was hoping to secure with the EU.
She called on her party to unite behind the now infamous Chequers blueprint - insisting it would deliver the best outcome for the UK.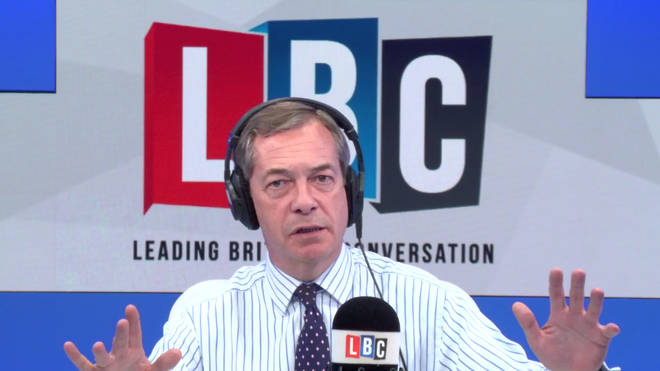 Nigel felt the speech at conference had secured her leadership until after Brexit.
But, the LBC presenter said there was a big hint that a deal had already been agreed with the EU - and it's "much worse" than Chequers.
"'Frictionless trade'," he said quoting Mrs May's description of the deal she was seeking.
"What does that mean? That means basically folks the deal has been done.
"This isn't just going to be Chequers… by the time she comes back on the afternoon of 19th October in a couple of weeks time, this will be much worse than any of the Eurosceptics feared Chequers was going to be.
"We will be signed up to full regulatory alignment with the European Union, we will have the European Court of Justice over seeing it."
He continued: "I think it is plain for all to see, there is going to be a deal, it's going to be a rotten deal."
See Nigel's thoughts in full above and see if you agree with him.