When Nigel Farage Sat Down For Lunch With Emmanuel Macron
17 April 2018, 20:20
Nigel Farage sat down for lunch with the French President today, and it was more civilised than you probably would have expected.
Emmanuel Macron was at the European Parliament in Strasbourg as he warned of a seeming "European civil war" between liberal democracy and rising authoritarianism.
After he delivered the passionate speech to MEPs, it was time for a spot of lunch - and he was on the same table as Nigel himself.
The LBC presenter and ex-Ukip leader was introduced to Mr Macron by the President of the European Parliament Antonio Tajani - who described Nigel as the "enfant terrible" of the EU.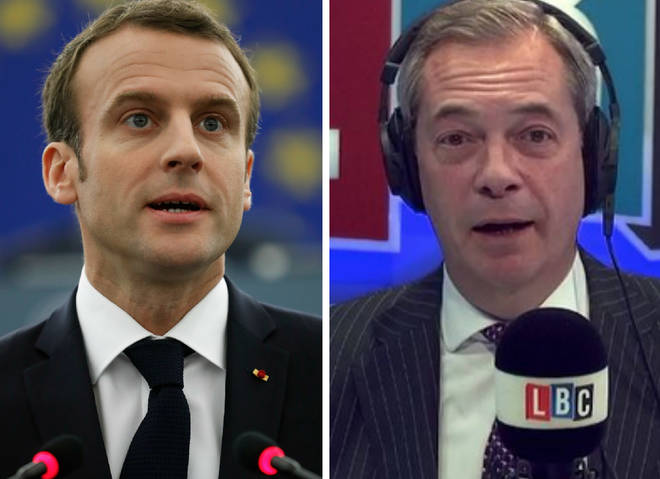 Speaking of their meal together, Nigel said: "He was very charming and very nice.
"Lots of people thought that it was really rather funny that we were sitting around the same table given that we are probably the two completely opposite ends of the political spectrum when it comes to the European Union.
"It's a point I've made before just because you have completely different opinions to someone doesn't mean you actually have to be rude or vile or hate each other and that actually is how a proper democratic system ought to work."