World Laughing At Us Over PM's Handing Of Brexit: Nigel Farage
10 December 2018, 19:36
Theresa May's handling of Brexit is a "national humiliation" and now the "whole world is laughing at us", Nigel Farage has said.
Earlier, the Prime Minister deferred a crunch vote on her Brexit deal after admitting it did not have enough support from MPs.
She says she will now seek assurances from the EU over the Irish backstop issue.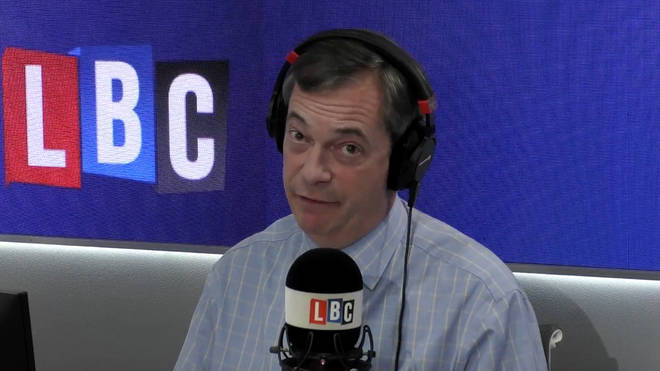 But, the President of the European Council Donald Tusk has warned "we will not renegotiate the deal" adding "time is running out".
Giving his take live on LBC, Nigel said the handling of Brexit by the government had been a disaster.
"My recent experiences of life in the EU is they are laughing at us," he said.
"I think the whole world is laughing at us, I think today and the way it played out, I think the whole thing is a national humiliation."