Cliff Tells LBC: Sex Allegations Brought Me Closer To God
22 December 2016, 13:41 | Updated: 23 December 2016, 08:52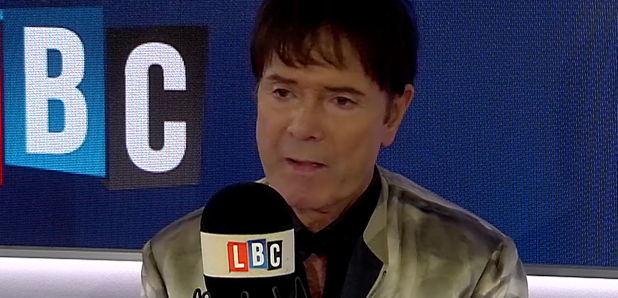 The "turmoil" in Cliff Richard's life following the sex allegations made his faith stronger than ever, the singer has told LBC.
In a rare extended interview, to be broadcast on LBC on Christmas Day, Cliff tells Steve Allen that his faith in God never swayed.
He said: "No, I didn't. I feel now that my faith is even stronger because the support of friends who came and they stayed.
"I found I was talking to God a lot more, praying.
"It was the third night of my turmoil, that I woke up and it was 5:15 and...I felt the need to forgive this person, who I am sure I have never met, because I found myself being filled with hate and I wanted to get revenge and I thought, I don't think I'm going to survive this if that's the way I'm going to feel.
"So by forgiving him...what it did was it released me of all that hate and vengeance."
He added: "Forgiving is not a simple thing to do but when I look back, my God, that was the best simple thing I have ever done."
Steve Allen In Conversation With Cliff Richard: Listen to the full interview on Christmas Day at 6am