'Only Corbyn Can End Antisemitism Row'
1 May 2016, 18:58 | Updated: 2 September 2016, 17:32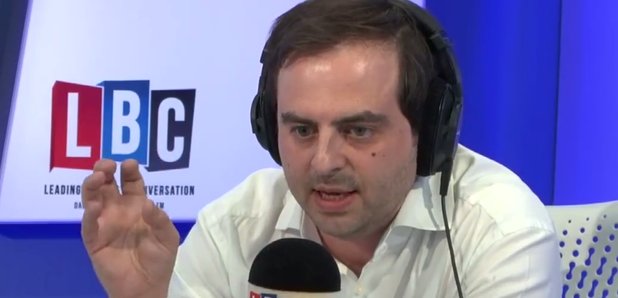 The editor of Britain's biggest Jewish newspaper tells LBC that only Jeremy Corbyn can bring an end to the row over antisemitism that has engulfed the Labour Party.
Richard Ferrer, editor of the Jewish News, told Stig Abell that only the Labour leader can change the damaging environment caused by the bitter row over anti-Semitism in the Labour party.
"There is only one person who can change the narrative here and that is Jeremy Corbyn."
"He has got this wonderful opportunity as an advocate for the Palestinians, to reign things in and move things more to the middle ground."
"He needs to take a grip and move things to a calm, safe space where we can have these conversations."