Boris Johnson being grilled by LBC listeners: Watch in full
29 November 2019, 06:50 | Updated: 29 November 2019, 10:42
The Prime Minister Boris Johnson Takes Your Calls Live On LBC
Boris Johnson is coming into the LBC studio to take questions from listeners - and you can watch it live.
The Prime Minister will join Nick Ferrari from 9am on Friday to answer any question you want to ask him.
This was your chance to ask Mr Johnson whatever you want, whether it's about Brexit, why he didn't appear at the climate change debate, anti-Muslim concerns in the Conservative Party or anything else.
You can watch the video at the top of the page in full.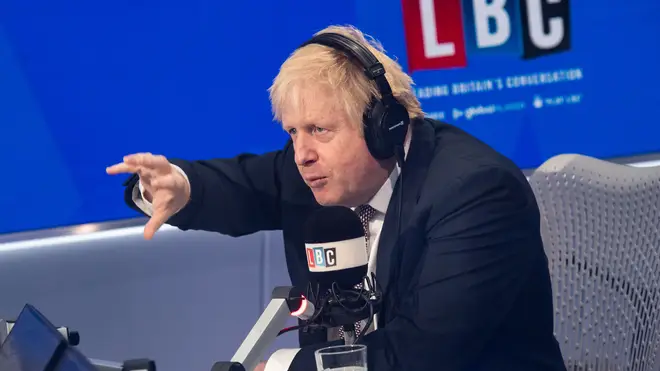 On the NHS being for sale:
"The NHS is not for sale and under no circumstances would this government or any conservative government do anything to put the NHS up for negotiation in trade talks or privatising - anything like that. Were the United States or any other country to insist on that as a condition of talks, we would simply walk out."
On why he didn't attend the Channel 4 debate
"I've done plenty of debates. I can't do absolutely everything. I'm here talking to Nick and I'm doing a press conference later on."
On not talking about his children
"I love me children very much, but they are not standing at this election and I am not therefore going to comment on them."