Boris Says He Has "Intimate Relationship" With Theresa May
16 July 2015, 08:29 | Updated: 26 August 2016, 11:18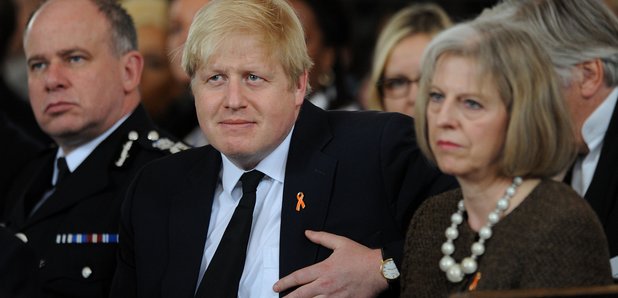 Did Boris Johnson just tell LBC that he has an "intimate relationship" with Theresa May?
After the Home Secretary spiked his plans to use water cannon on the streets of London, Nick Ferrari asked the Mayor why his colleagues are so eager to make fun of him.
Mr Johnson insisted that was not true, saying: "I enjoy the most profoundly cordial and not to say, you know, intimate relationship, jovial..."
When Nick queried the word "intimate", Boris added: "Not intimate, strike out intimate OK?"