This Interview With Boris Johnson Got Very Awkward
14 October 2015, 08:42 | Updated: 26 August 2016, 12:01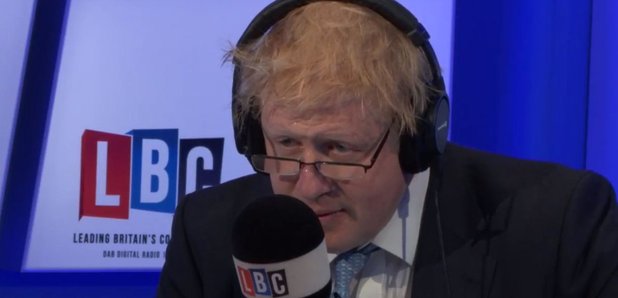 Nick Ferrari's interview with Boris Johnson got increasingly awkward as the Mayor refused to say whether the police should say sorry over the child abuse investigation.
Nick pressed Mr Johnson on whether Sir Bernard Hogan-Howe should apologise to the widow of Lord Brittan, following the delay in telling her the case against her husband had been dropped.
The Mayor of London dodged the question seven times in an exchange that got more testy as it went on.
Yet when he was asked if Deputy Labour Leader Tom Watson should apologise, he certainly didn't hold back, saying: "He's plainly, without a shred of evidence, has mounted a hysterical campaign."
The fiery exchange ends with the Mayor shouting: "I think I just answered that question Nick.:"