Black Police Association says prosecuting officer over child abuse video is 'racism'
27 November 2019, 08:25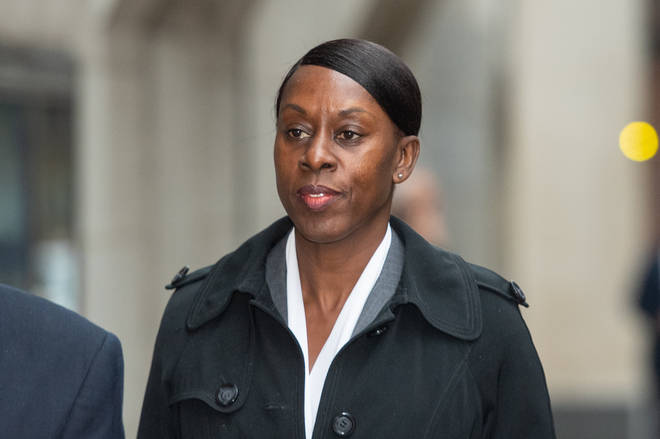 The Black Police Association (BPA) has accused the Met of "institutional racism" after a senior black officer was convicted for possession of a child abuse video.
The Metropolitan Police's branch of the BPA has said the Met had the discretion not to pursue Supt Williams, but had chosen to do so.
The comment came after Superintendent Novlett Robyn Williams, 54, was ordered to carry out 200 hours of community service for possessing an indecent image of a child.
The Met Police officer was one of 17 people sent the child abuse video via WhatsApp on 3 February 2018. The video had been sent to her by her sister, Jennifer Hodge, 56, who had received it from her partner, Dido Massivi, 61.
Robyn Williams, who was described as having had "a stellar career" in the police, was convicted for failing to report her sister for sharing the video.
The court acknowledged that the senior Met Officer did not view the video, but jurors were unconvinced by her claim she was unaware of its presence on her phone.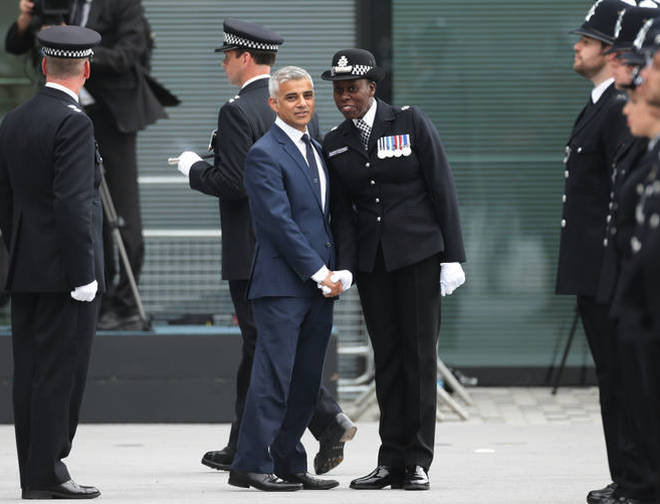 In a statement, the MetBPA, of which Supt Robyn Williams is a founding member, said:
"The MetBPA believes that the internal guidance on this matter allows for any person in innocent possession of any image of this kind to be treated with discretion, especially when the investigation has concluded that there has been no sexual gratification. The question that is now asked, is why was this discretion not afforded to Supt Williams.
"The MetBPA position is that this is a classic example of institutional racism. The clip was sent to 17 people and only three people were convicted. It is well documented about the disproportionally that exists within misconduct and complaint of officers and staff from an African, Caribbean or Asian background."
Supt Robyn Williams is one of the most senior female African-Caribbean officers in Britain and was highly commended for her work after the Grenfell Tower disaster.
Some of the Grenfell survivors who Ms Williams had helped attended her trial to offer support to the officer.
Janet Hills, Chair of the MetBPA Association stated, "There have been many examples in the last couple of years of Black senior officers being held to account at a higher level than their white counterparts. This has to stop. The finer detail of this case needs to be scrutinised to ensure that there is fairness for all."
Dido Massivi of Deacon Road was sentenced to 18 months imprisonment, suspended for two years, and his partner Jennifer Hodge, also of Deacon Road, has been instructed to complete 100 hours of community service.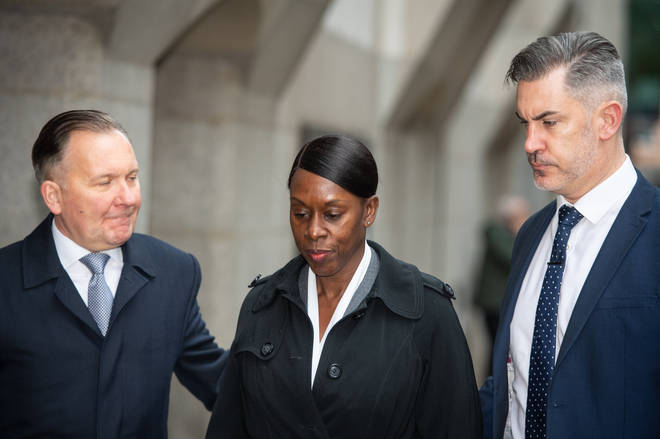 Former Deputy Assistant Commissioner and Director of Professional Standards at the Met, Stephen Roberts told LBC's Nick Ferrari: "This is not about gender, this is not about race. This is about appallingly bad judgement and the standard that the public deserve in their police officers."
"She made a colossally bad judgement call, which has criminal consequences. Her ethnicity and her gender are just irrelevant," he said.
Mr Roberts said he cannot think of "any circumstances in which any officer of senior rank would be found guilty of this offence and not dismissed."
Speaking about the future of Supt Robyn Williams' career in the Met, Mr Roberts said he would be "surprised and frankly disappointed" if she stayed in post within the Met Police.
"It's a tragedy, but I'm afraid that is the hard truth," he added.
"The public expect and deserve that the police are held to a higher standard of behaviour and judgement," Mr Roberts said.