CCTV: Callous Couple Steal Elderly Woman's Purse Before She Suffers A Heart Attack
24 September 2018, 17:12 | Updated: 28 October 2019, 15:21
Police are on the hunt for a heartless couple caught on CCTV stealing an 86-year-old woman's purse moments before she suffered a heart attack.
The callous theft took place inside a post office in Castle Donington, Leicestershire, on September 1st.
The elderly woman was distracted by a man while a woman took the purse from inside her handbag.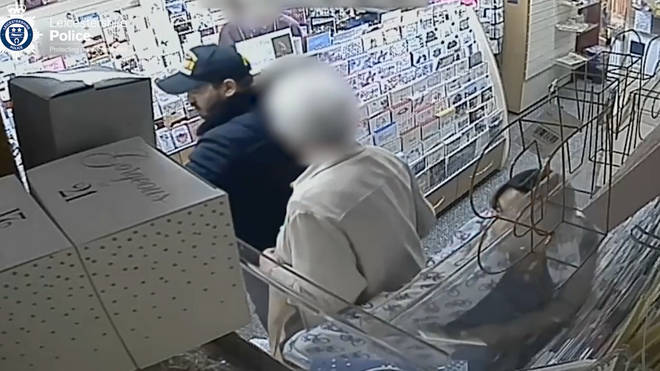 The pair managed to get away in a vehicle which was being driven by a third person.
Shortly after the theft the 86-year-old victim suffered a heart attack.
After a week in hospital she was discharged and is now recovering at home.
Anyone with any information is asked to contact DC 1917 Michael Steer on 101, quoting crime reference number 18*417277.