CCTV: Robbers Use Sledgehammers To Ransack Jewellery Store
27 September 2018, 13:11 | Updated: 28 October 2019, 15:21
Shocking CCTV footage has emerged showing the moment three robbers used sledgehammers to smash their way through a jewellery store.
The gang shoved as much jewellery as they could into carrier bags as they raided the Eternity Diamonds in Birmingham at around 10:30am on the 23rd August.
They smashed glass cabinets and reportedly stole thousands of pounds worth of diamonds and gold out of the store before fleeing the crime in a car with a false number plate.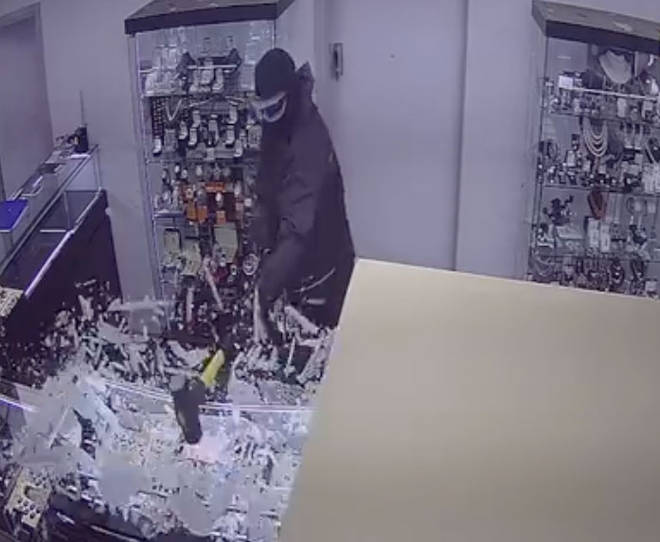 It was later discovered that the car used to flee the crime had in fact been stolen a couple of days earlier from a nearby town. The car is now in the hands of the police and is being analysed for potential evidence.
The thieves have still not been caught but the police enquiries are on-going and they are calling for witnesses to come forward.