Drunken Teenagers Steal Bus And Crash It After Nine-Mile Joyride
1 August 2018, 12:14 | Updated: 28 October 2019, 15:21
A bus was written off when two drunken teenagers took it on a nine-mile joyride and then crashed it into a hedge.
Harry Atley, 19, and Thomas Bloomfield, 18, could be heard hysterically laughing as they stole the single-decker vehicle.
CCTV from inside the bus captured the incident which unfolded in Tetbury, Gloucestershire, back in November last year.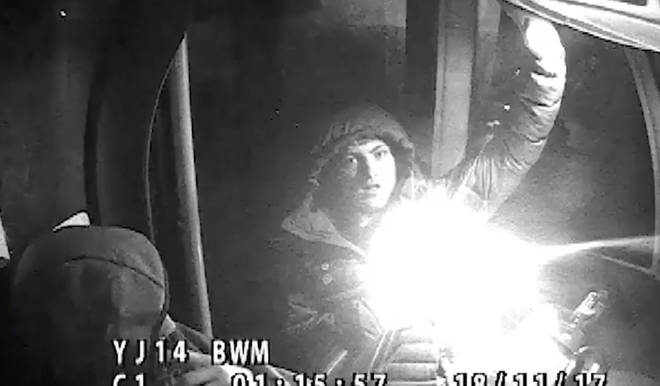 They drove the 41-seater nine miles, taking it in turns behind the wheel.
Eventually, the pair lost control of the vehicle, with the camera showing the vehicle veering off the road at 01:52am.
Atley and Bloomfield pleaded guilty to aggravated vehicle taking and dangerous driving.
They were given suspended sentences and banned from driving or two years.