'I'm dying...I can't breathe': last message Essex lorry 'victim'
25 October 2019, 12:44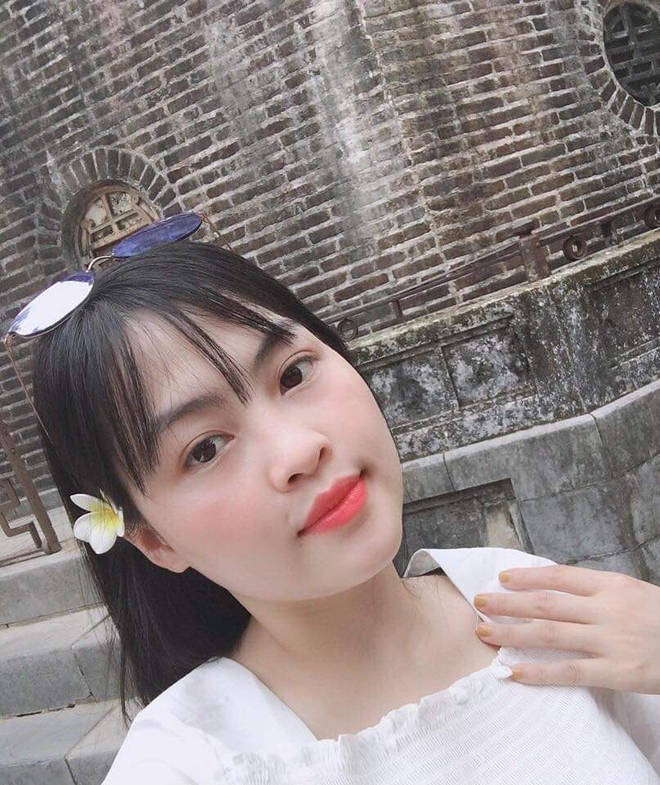 A human rights network is investigating whether a Vietnamese woman was among the 39 people who died in a refrigerated lorry container in Essex.
Hoa Nghiem, a coordinator at Human Rights Space network, tweeted a picture and a screenshot of the final message said to be sent from 26-year-old Phạm Thị Trà My, a Vietnamese woman whose family say has been missing since the "container was found".
The message, translated by Ms Nghiem, said: "I'm sorry mom. My path to aboard doesn't succeed. Mom, I love you so much!
"I'm dying because I can't breathe...I'm from Nghen, Can Loc, Ha Tinh, Vietnam...I am sorry Mom."
The message was datestamped at 04:28 on Wednesday morning, which would be 22:28 in the UK on Tuesday evening — and several hours before the container was found.
It also shows that the account holder has not been online since Wednesday.
Ms Nghiem said in further tweets that she had spoken to a contact with the woman's family, who said their daughter had gone missing after she left for China, with plans to go to England via France.
The BBC has spoken to the brother of the 26-year-old woman, who said people smugglers had been paid £30,000 for the journey.
She is said to have left home on October 3 and rang her family as she reached each destination.
A first attempt at crossing into the UK was made earlier this month, her brother told the BBC, but she was caught and sent back.
Global's Newsroom is currently working to verify these reports.
Meanwhile, the Vietnamese Embassy in London has said it is in contact with police to verify whether the woman was aboard the container.
The British Embassy in Vietnam highlighted that the nationalities of the victims had not been yet been confirmed and that investigations were still underway.
It added: "This is an appalling tragedy and our thoughts and condolences are with the families and friends of all those people who have sadly died."
Earlier on Friday, Essex Police arrested two more people as part of its investigation, bringing the total number of arrests to three.
A man and a woman, both aged 38 and from Warrington, have been arrested on suspicion of conspiracy to traffic people and on suspicion of 39 counts of manslaughter, the force said in a statement.
The 25-year-old driver of the lorry, named by local media as Mo Robinson from Portadown, Northern Ireland, is still being held in custody on suspicion of murder.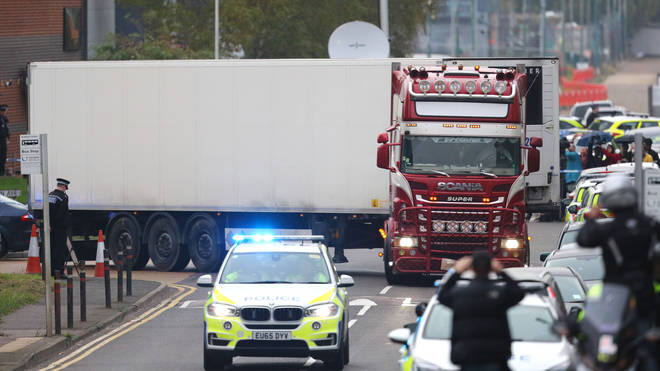 He has been held since the discovery was made on Wednesday, and local magistrates have since issued a warrant to continue his detention further.
A petition has also been launched on Change.org to demand his release.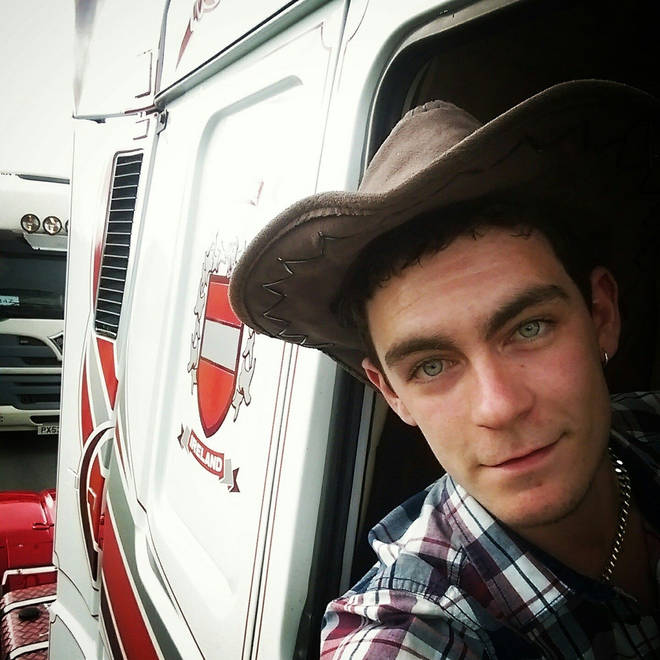 The bodies of 31 men and eight women were discovered in the back of the refrigerated container earlier this week at Waterglade Industrial Park in Grays, Essex.
All the victims were previously believed to be Chinese nationals, but Ms Nghiem said her contact had been in touch with several Vietnamese families who believed their relatives could be involved.
The Chinese Embassy in London told Global's Newsroom on Thursday that it was in touch with British authorities to establish further information, while Chinese officials have called for further efforts to tackle human trafficking.
A joint operation between police and the coroner got underway on Thursday evening to move the first 11 bodies from the Port of Tilbury to a mortuary at Broomfield Hospital in Chelmsford, where post-mortems are due to be carried out.
In a statement, Essex Police said it expected the formal identification of the victims to be a "lengthy" part of the investigation, and that the "picture may change regarding identification".
It added: "We continue to work to ensure that the dignity of the victims and respect for their loved ones are at the forefront of our investigation."
Detectives say the trailer arrived at Purfleet from Zeebrugge in Belgium at around 12.30am on Wednesday, while the front attached section came from Northern Ireland.
The lorry and trailer left the port at Purfleet shortly after 1.05am and officers were called around 30 minutes later after ambulance staff made the grim discovery.
It is not currently clear whether the driver was the person to have alerted the police to the deaths, and at which point in the as yet unknown route that the victims got into the trailer.
Meanwhile, vigils have been held to pay respect to the victims and flowers have been laid at the site in Grays, where the bodies were found.