Hilarious Moment Bungling Burglar Is Knocked Out By His Accomplice
15 February 2018, 11:28 | Updated: 28 October 2019, 15:21
These two Chinese men have been labelled the "world's dumbest burglars".
Shanghai Police released this hilarious video of a burglar being knocked unconscious by his accomplice.
The footage shows two hooded men approaching a building armed with bricks. The first throws his at the glass window.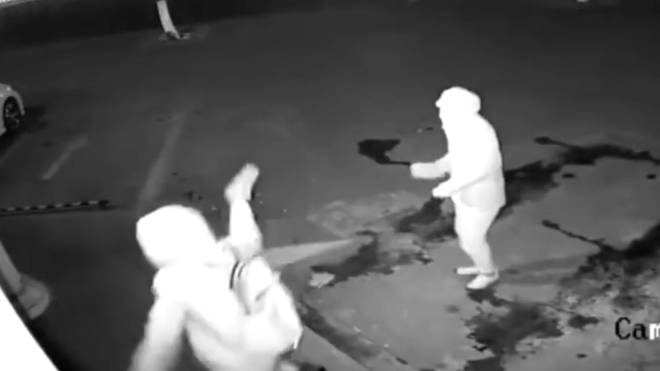 The second man, standing behind, does the same, but his brick smashes into the face of his friend.
As the man lies unmoving on the ground, the idiotic accomplice drags him away from the scene.
The incident happened at around 12:50am on Wednesday 14th February.
It it unknown how injured the thief is as police are yet to identify the men involved.
Shanghai Police captioned the video: "If all thieves were like this, police wouldn't have to work overtime."