The Horrifying Moment Five Masked Men Attack A BMW With Metal Baseball Bats
13 August 2018, 13:13 | Updated: 28 October 2019, 15:21
This is the horrifying moment five men in masks attack a BMW as it drove down a residential street.
Five masked men targeted the white car as it was blocked from leaving a residential street by another car.
Shocking video footage captured the attack on Queen's Park Road in Blackburn on Saturday evening.
One man can be seen smashing the bonnet, windscreen and front passenger window with a metal baseball bat.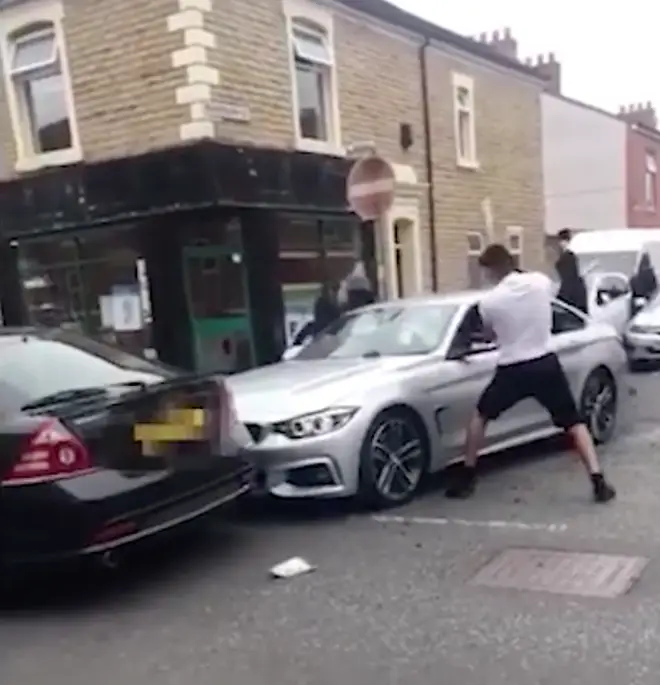 Police have arrested an 19-year-old man on suspicion of affray, with officers not hunting 'a number of other men'.
Detective Sgt Rob Trickett said: "While we do believe this was a targeted attack, it was nonetheless terrifying for this man and especially for his young son who was with him in the car."
Extra police officers have been put on in the area as reassurance.