Knife Fight Breaks Out In Front Of Terrified London Tube Passengers
14 May 2018, 13:13 | Updated: 28 October 2019, 15:21
Chilling CCTV footage shows the moment two men lunged at each other with knives on the Victoria Line while other Tube passengers watched on in horror.
The pair began attacking each other with large blades onboard a carriage in the early hours of 5th August last year.
The two men had become embroiled in the violent confrontation at Brixton, which continued onto the platform in Stockwell.
Terrified passengers could be seen sat in the carriage, watching as the shocking violence unfolded in front of them.
It started when Joseph Dunkley, 46, came across a group of young males on a northbound Tube from Brixton underground station.
He mistook 17-year-old Samuel Gbo for someone else and started acting aggressively towards him, British Transport Police said.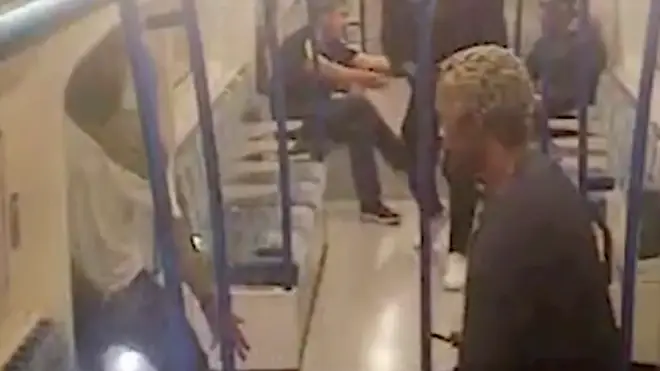 Dunkley then threatened the group with a knife, before stabbing Gbo.
The teenager responded by pulling out a knife, stabbing the 46-year-old in the arm twice.
Throughout the Tube journey the violence continued between the group before police and paramedics intervened on the platform in Stockwell.
The pair were sentenced at Southwark Crown Court last week.
Dunkley, of Florence Road, Plaistow, was jailed for eight years after being found guilty of affray, violent disorder, unlawful malicious wounding and GBH with intent.
He had previously pleaded guilty to a charge of possession of an offensive weapon.
Gbo, of Wood Green, who is now aged 18, had pleaded guilty to charges of violent disorder, possession of an offensive weapon and unlawful malicious wounding.
He received a 16-month prison sentence, suspended for 24 months and ordered to pay a £20 victim surcharge.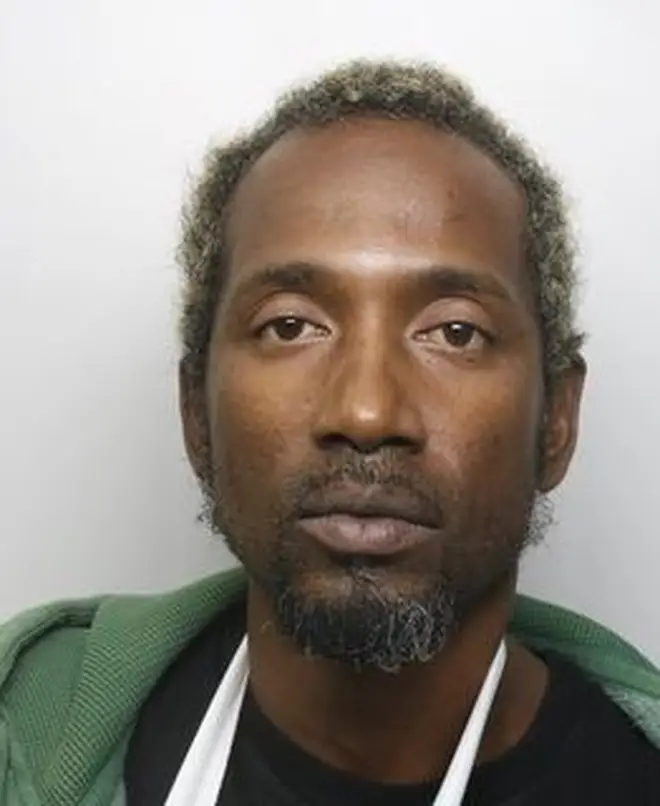 Investigating officer PC Neil Lane from British Transport Police, said: "Armed with knives, these defendants unleashed a shocking display of violence on board the Victoria Line train.
"They lunged at each other, inflicting serious wounds which required medical attention.
"Passengers using this early morning service were unsurprisingly frightened by this aggressive and atrocious violence.
"Knife crime will never be tolerated on the London Underground network, and today's sentence shows the consequence of knife crime.
"The Tube network is rich with CCTV, and we use this vital evidence to identify offenders and bring them before the courts.
"Those individuals who are intent on carrying knives should see this sentence as a deterrent to this reckless behaviour."