London Crime: Brazen Thieves Tow Away Parked Car In Broad Daylight
1 November 2018, 10:27 | Updated: 28 October 2019, 15:21
Astonishing CCTV shows a pair of brazen thieves steal a parked London car by towing it away in broad daylight.
The remarkable clip was filmed on a neighbour's CCTV down one road in Golders Green last month.
It shows a truck pull up in front of the family car before a hooded man and attaches a large hook to it.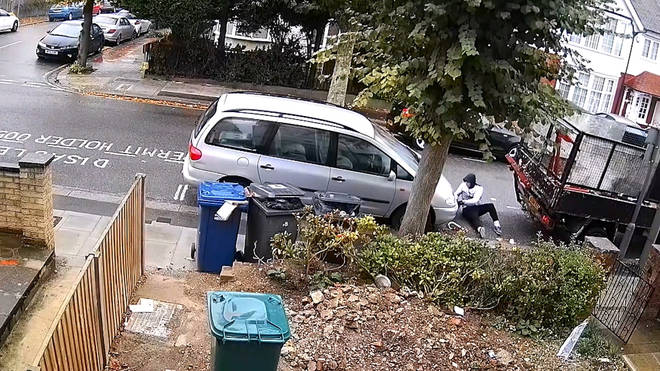 A resident of the street, who wished to remain anonymous, said: "It's just shocking.
"It's a residential street and the sheer speed they did it in made it even more shocking.
"Now I'm always going to make sure I park in a spot so a lorry isn't able to reverse into it."
A spokesman for Metropolitan police said: "The theft of a car was reported on The Drive, Golders Green between October 8 and 22.
"Our investigations are ongoing."