Man, 28, who trained to fight Islamic State in Syria found guilty of terrorism offences
24 October 2019, 16:30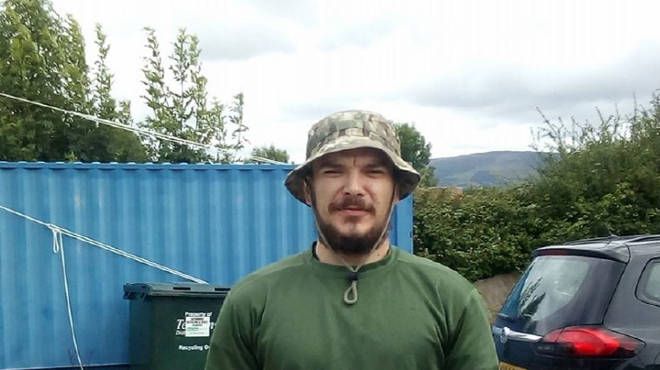 A 28-year-old man from Merseyside has been found guilty of terror offences after training with a banned political group to fight against the Islamic State in Syria.
Aidan James, from Formby, was found guilty on Thursday of training in weapons in Iraq with the Kurdistan People's Party (PKK), a group deemed a terrorist organisation in the UK.
He was cleared of a second charge of attending a place of terror training with the Kurdish People's Protection Units (YPG) in Syria.
It is the first case of a British national reaching trial for fighting against IS after charges were dropped against former soldier James Matthews in July.
James, whose prior applications to the British armed forces were rejected due to his mental health, left the UK for training in Iraq in 2017, and later wrote in his diary about sitting on the roof of a building with a 50-calibre machine gun, and having an "amazing time" on the frontline.
He said: "Lost good friends, met great ones, fought on the front line numerous times, killed Daesh soldiers, been shot at many times by ISIS and our own guys.
"Drove humvys, sat on roof as drove through desert, attacked by suicide vehicles many times, mortar fire, sniper RPG, drones, chilled with donkey."
Several months before leaving the UK, the father-of-one was arrested and had his passport confiscated on suspicion of preparing terrorist acts after expressing a want to help "PKK YPG" — but he rejected this as "ridiculous".
"Nothing will stop me going, even if you take my passport off me, I will still find a way to go," he was quoted as saying at the time.
He added: "I cannot sit at home and watch people getting f****** butchered because it's another country."
The 28-year-old left for Iraq in August 2017 after his bail was lifted and passport returned, but was re-arrested after returning to Liverpool in February 2018.