Milton Keynes stabbings: 21-year-old charged with murder after teenagers killed at house party
24 October 2019, 17:59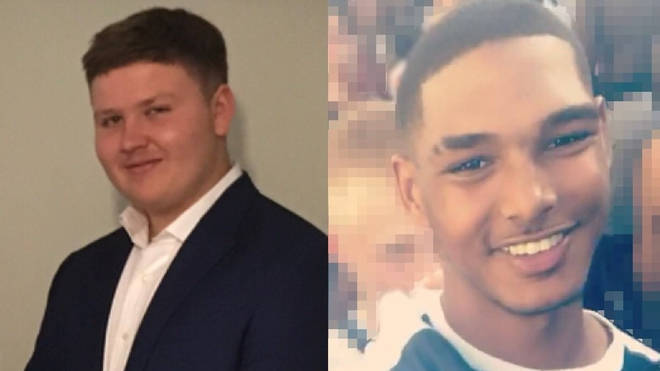 A 21-year-old man has been charged with murder after two teenagers were stabbed to death at a house party in Milton Keynes.
Charlie Chandler, of Fitzwilliam Street in Bletchley, was charged with two counts of murder and two counts of attempted murder on Thursday, according to Thames Valley Police.
An unnamed 22-year-old man also remains in police custody on suspicion of murder and attempted murder.
It comes after police were called to an address in Emerson Valley on Saturday following reports of a stabbing by masked attackers who gatecrashed a house party.
Dom Ansah and Ben Gillham-Rice, both 17, were killed in the attack, with the former suffering a stab wound to the back, and the latter being knifed in the chest.
Two other males, aged 17 and 23, are also said to be recovering from injuries.
In an earlier statement, Detective Chief Superintendent Ian Hunter said the families of the boys were "uppermost in our thoughts".
He added: "Two families are grieving the loss of a love one, and we are resolute in our determination to bring all the offenders to justice."
Anyone with information can call police on 101 quoting the reference URN 1761 (19/10), or Crimestoppers to remain anonymous on 0800 555111 or online.