Neighbour describes hearing 'bloodcurdling' scream during paramedic stabbing
6 July 2020, 13:37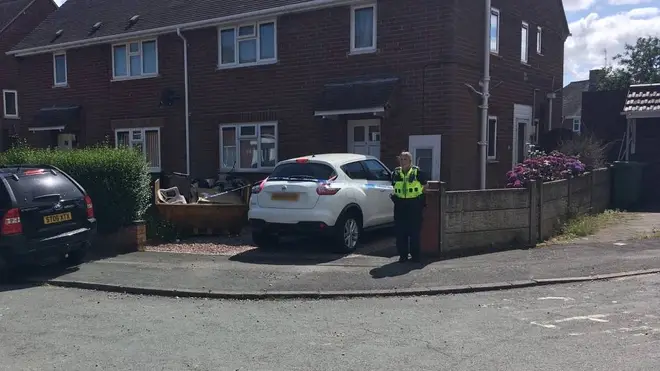 A man has been arrested after two paramedics were stabbed while attending an incident in Wolverhampton.
West Midlands Police said they were called to the incident in Stephens Way on Monday to check on the welfare of a man at the address.
But the pair had to be rushed to hospital themselves following the stabbing.
The suspect was tasered by police at the scene also needed to be treated by other paramedics.
Neighbour Anita Millard told LBC News she "felt sick" after watching the incident unfold.
She added: "He's a chap who keeps himself to himself. I've lived here five years and we've never had problems before".
"The screams from the paramedic girl were horrendous. Absolutely horrendous.
"It was blood curdling. And the fella shouted 'we've been stabbed we've been stabbed' and got on the radio for help."
Three additional ambulances, two Midlands Air Ambulances and the West Midlands Care Team attended the scene along with three paramedic officers.