Police Hunt Driver Who Mowed Down Woman By Reversing Over Her
10 November 2017, 11:31 | Updated: 28 October 2019, 15:21
Police need your help identifying two men after a car was caught on CCTV reversing over a woman, temporarily stopping and then driving off.
The shocking incident happened at about 4:30pm on Halloween in Briton Street in Leicester.
Footage shows the woman walking in the street, unaware of a car reversing at speed behind her.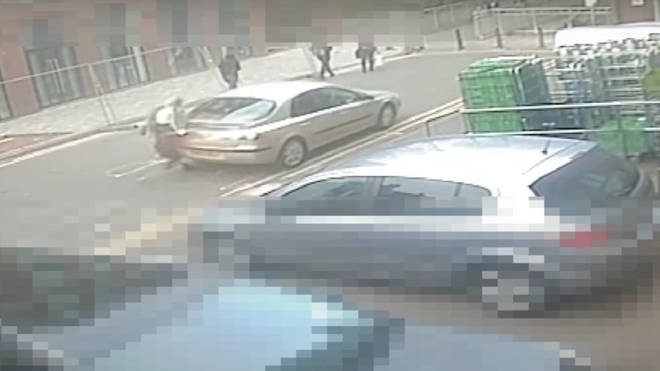 The 20-year-old victim is then hit in the back and flung to the floor.
The car temporarily stops as a number of bystanders run to the woman's aid.
But, after as two men get back inside the vehicle, they drive off, leaving the woman laying in the middle of the road.
Luckily the victim suffered minor injuries, but police now want to trace the occupants of the car.
PC Fiona White, who is investigating the incident, said: "We would like to speak to anyone who was in Briton Street that afternoon and who may have seen the collision take place.
"It was Halloween and the CCTV shows that the area was busy at the time.
"We also want to speak to anyone who recognises the two people seen getting out of the car.
"If you are one of those two men, clearly we need to speak to you as part of our investigation, and I ask you to come forward."
Anyone with information, contact 101 quoting incident number 494 of 31 October.