Police Officer Comes Face To Face With Gunman During Burglary Call
17 January 2018, 14:10 | Updated: 28 October 2019, 15:21
A police officer's body cam has captured the terrifying moment she came face to face with a gunman in a hallway during a routine call to a burglary.
PC Jemma Follows had her Taser drawn when the teenager appeared briefly, raising his gun, which was later revealed as fake, before fleeing.
The dramatic night unfolded in Stourbridge at about 10:15pm on 18 November last year.
PC Follows called for backup and asked members of the public for help, including a taxi driver who took her to where the suspects were last seen.
On her hunt for the man, the 29-year-old Tasered a second suspect who was in the house.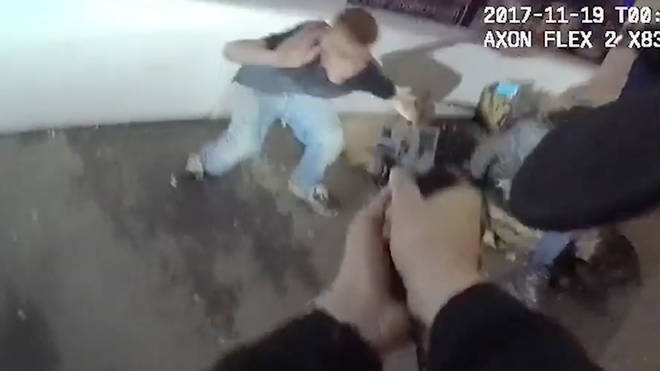 The 17-year-old was found in possession of a knife and cannabis and later given a conditional caution at court.
Around two hours later, the gunman, Reece Lones, was also detained after being spotted by firearms officers in front of Saturday night revellers.
Yesterday, Lones, 19, of no fixed address, was jailed for 27 months after admitting possession of an imitation firearm with intent to cause fear of violence.
The weapon was found to be a BB gun designed to look like a 9mm semi-automatic pistol.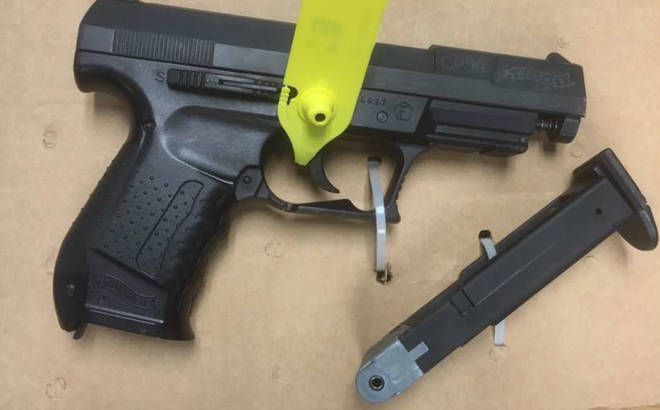 In interview, Lones admitted that the gun was pointed at PC Follows as he moved, but that he hadn't deliberately aimed it and had only been messing about with it.
PC Follows, who's been with the force since 2007, said: "When I saw it, I thought anything could happen. Was I about to be shot?
"It has reminded me not to be complacent. I've been to similar jobs since and to a degree, I did think: Is the same thing going to happen again?
"It does stick with me. It's a reminder not to let your guard down too much because you never know what's going to happen."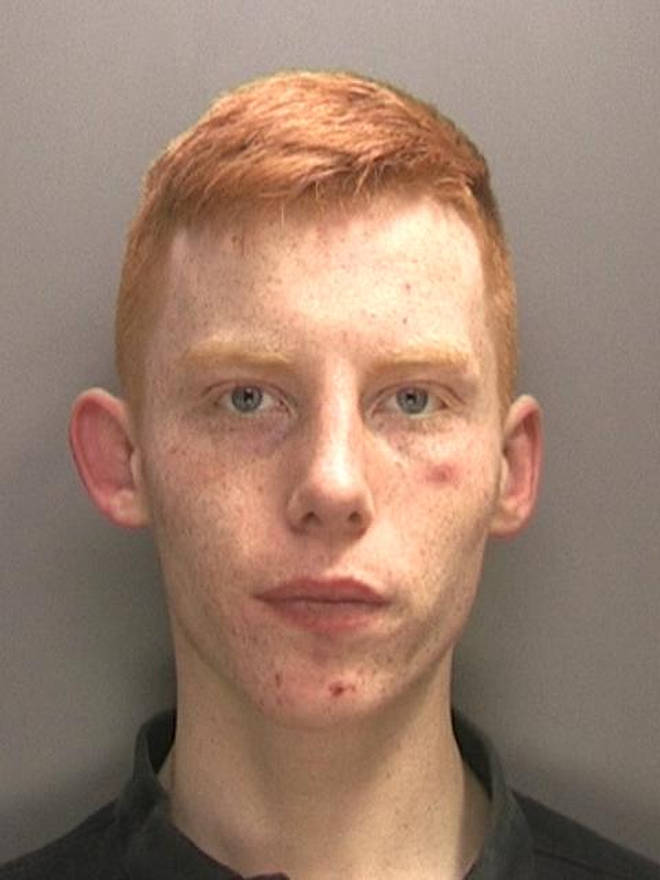 DC David Franks, who investigated the case, said: "This was fantastic police work by Pc Follows.
"She kept her calm throughout, and whether she was dealing with members of the public or suspects, she knew exactly what to do."