Man arrested on suspicion of murder after two women killed in Crawley Down, West Sussex
22 December 2019, 14:55
A man has been arrested on suspicion of murder after two women were killed outside a house in Crawley Down, Sussex Police said.
Police declared a "major incident" and cordoned off a road in West Sussex after the fatal attack. The force raced to the scene in Crawley Down at around 10.30am on Sunday morning.
A murder investigation has been launched following the incident. One resident on Hazel Way said police were outside her home because two people had been killed "on my road."
Pictures taken at the scene on Hazel Way showed white sheets covering what were said to be two bodies.
Sussex Police said the man arrested is in a "very unstable" condition in hospital.
A statement said: "Detectives are investigating the murder of two women, aged 32 and 76, outside a house in Crawley Down on Sunday morning (December 22).
"A 37-year-old man, who was found seriously injured inside the house in Hazel Way, is under arrest on suspicion of murder. He is in a very unstable condition at the Royal Sussex County Hospital, Brighton."
In response to reports that a knife had been involved, Detective Chief Inspector Alex Geldart, of the Sussex and Surrey major crime team, said: "I wish to make it absolutely clear that this is not a knife crime."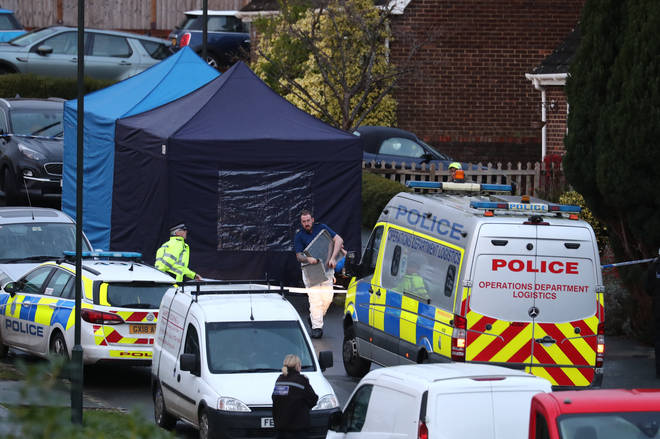 A neighbour told the PA news agency there were seven police cars and two ambulances parked in the street and a helicopter overhead.
"All I know is that I was coming home from Crawley at around 11.30am and I was passed by the ambulance crews and most of the police cars."
He said a cordon was still in place and that police were restricting access to the street.
A heavy police presence was at the scene today. Forensic teams were searching for evidence at a property.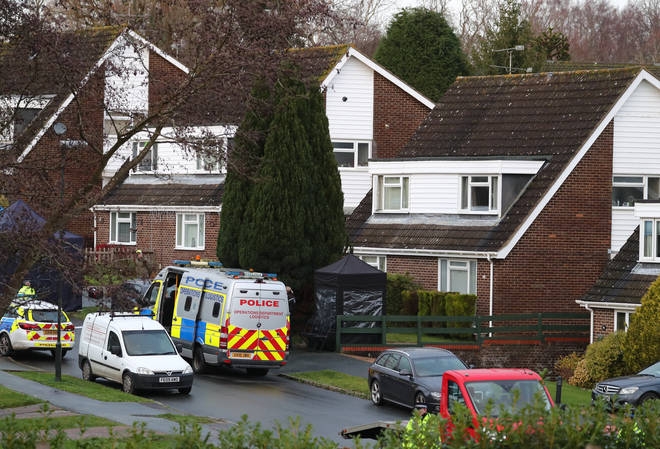 Detective Geldart said: "This is a tragic incident which has led to the death of two local women, one of whom was known to the suspect.
"Members of the public, police and paramedics did all they could to help the victims but sadly the two women died at the scene.
"I extend my heartfelt sympathies to their families, who are being supported by specialist trained officers. I ask that people respect their privacy at this distressing time.
"Extensive enquiries are taking place along with a forensic examination, and any speculation by the media as to what has happened is unhelpful.
"This was not a knife attack. A cordon will remain in the area while we gather evidence and we appreciate the support and understanding of local residents."